< PREV PAGE
NEXT PAGE >
XC70 L5-2.5L Turbo VIN 59 B5254T2 (2003)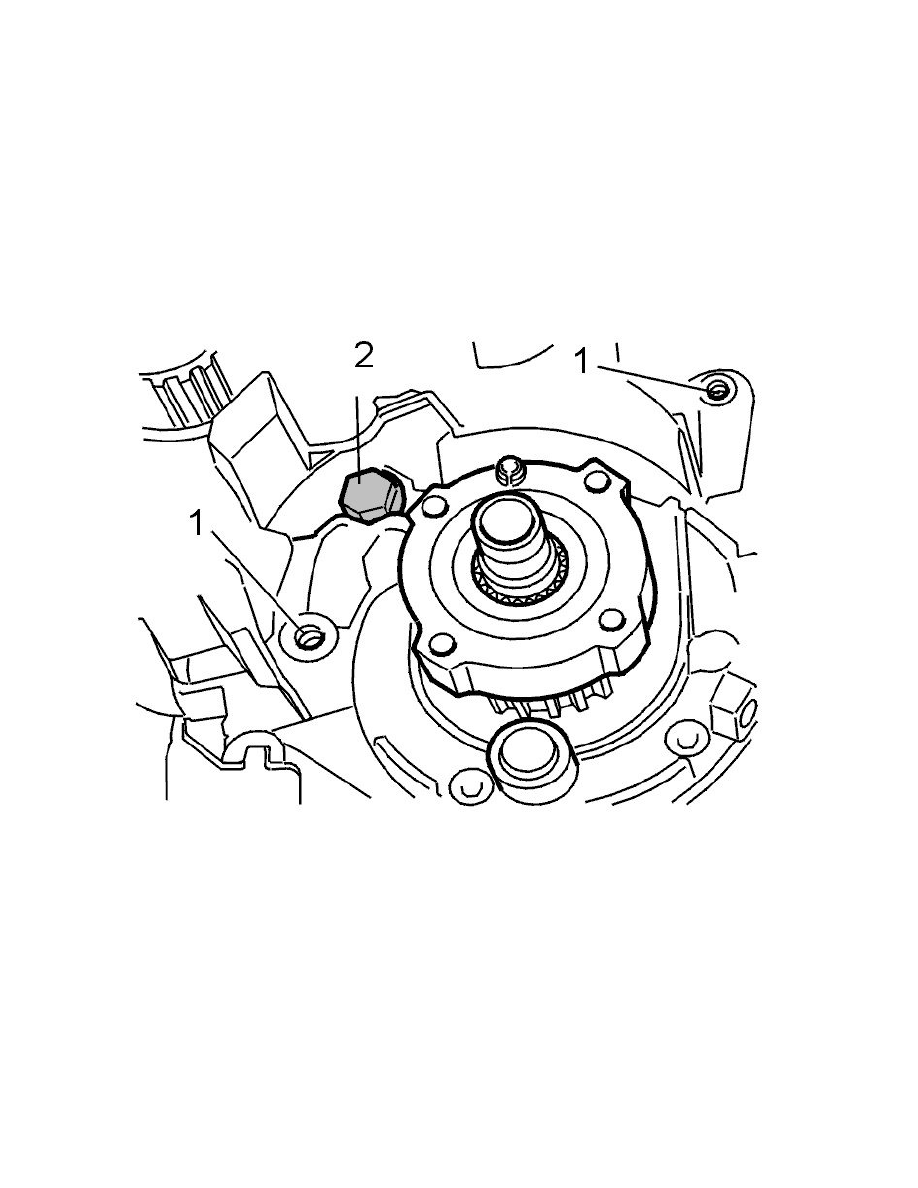 Oil Spray Jet: Service and Repair
 Piston cooling valves, replacing 
Affected engines: B52xxxx
Removing the timing belt and mechanical timing belt tensioner
Remove the timing belt.  See: Timing Components/Timing Belt/Service and Repair
Remove the timing belt tensioner. Remove the idler pulley. Remove the screw securing the inner timing cover to the cylinder head.
Raise the car. Continue with method: Timing belt, replacing. See: Timing Components/Timing Belt/Service and Repair
Remove the vibration damper.
Removing components
Remove:
-
the two screws (1) securing the inner timing cover to the cylinder block
-
the lower belt guard at the oil pump housing.
Press the inner timing cover off the flange around the coolant pump. Start at the lower edge of the pump.
Hold the cover out of the way. Remove the piston cooling valve (2) and the seal washer.
Installing components
< PREV PAGE
NEXT PAGE >