< PREV PAGE
NEXT PAGE >
XC70 L5-2.5L Turbo VIN 59 B5254T2 (2003)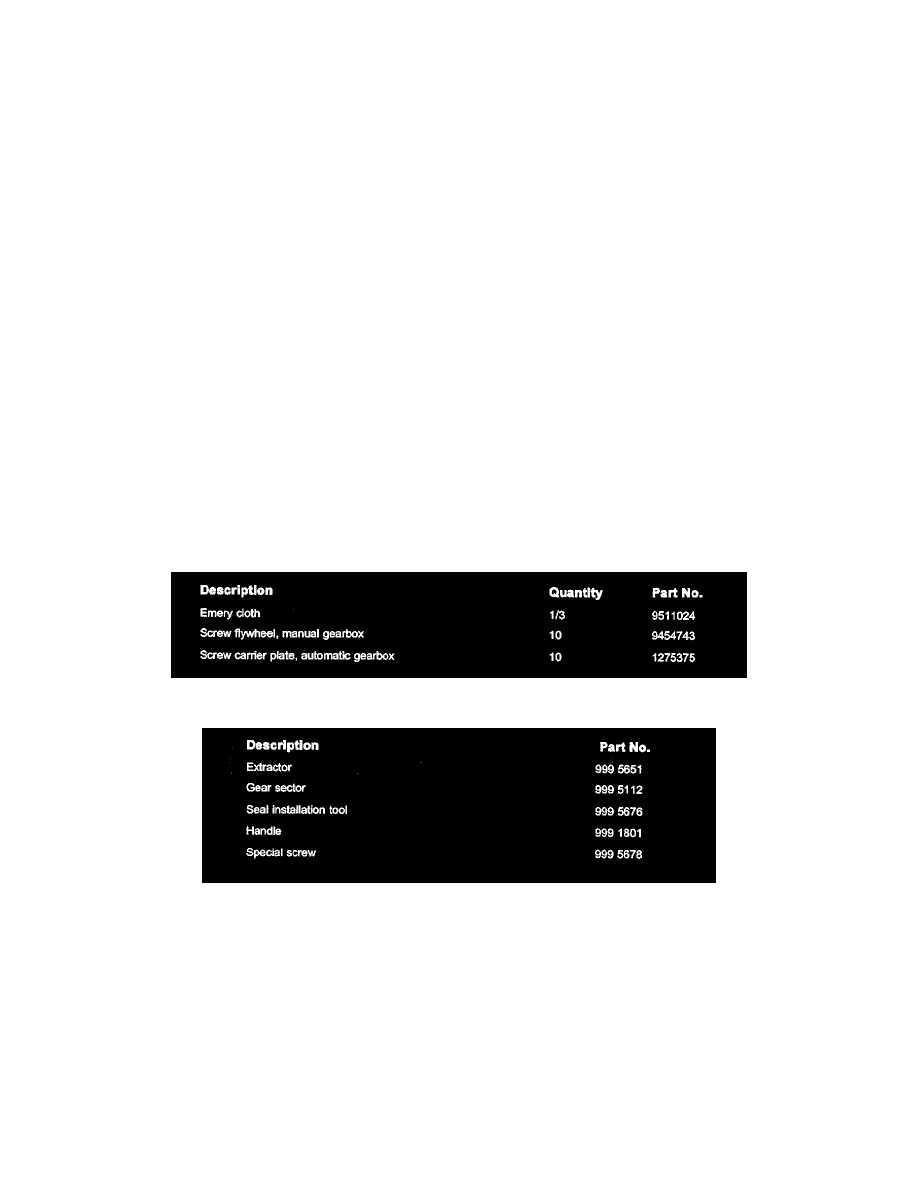 Crankshaft Main Bearing Seal: Technical Service Bulletins
Engine - Updated Rear Crankshaft Seal Replacement
84 0/S40 / V40/C7 0/S70 /V7 0 (-00)/V7 0 X C
S60/V70 (00-)/V70 XC ( 01-)/S80
Section
2
Group
21
No.
0049
Year
03
Month
04
Reference:
This Service Bulletin applies to three different subscriptions. The Service Bulletin must be inserted in the relevant subscription systems.
Vehicles involved: B41 xx, B52xx, B62xx, BB3xx, D5254T
Rear crankshaft seal, replacing
Background
Updated method for replacing the rear crankshaft seal.
Materials
Special tools
Crank mechanism Rear crankshaft seal, replacing
1
Note! 
As the illustrations in this service information are 
used for different model years and / or models, may 
occur. However, the essential the illustrations is 
always correct.
2
< PREV PAGE
NEXT PAGE >