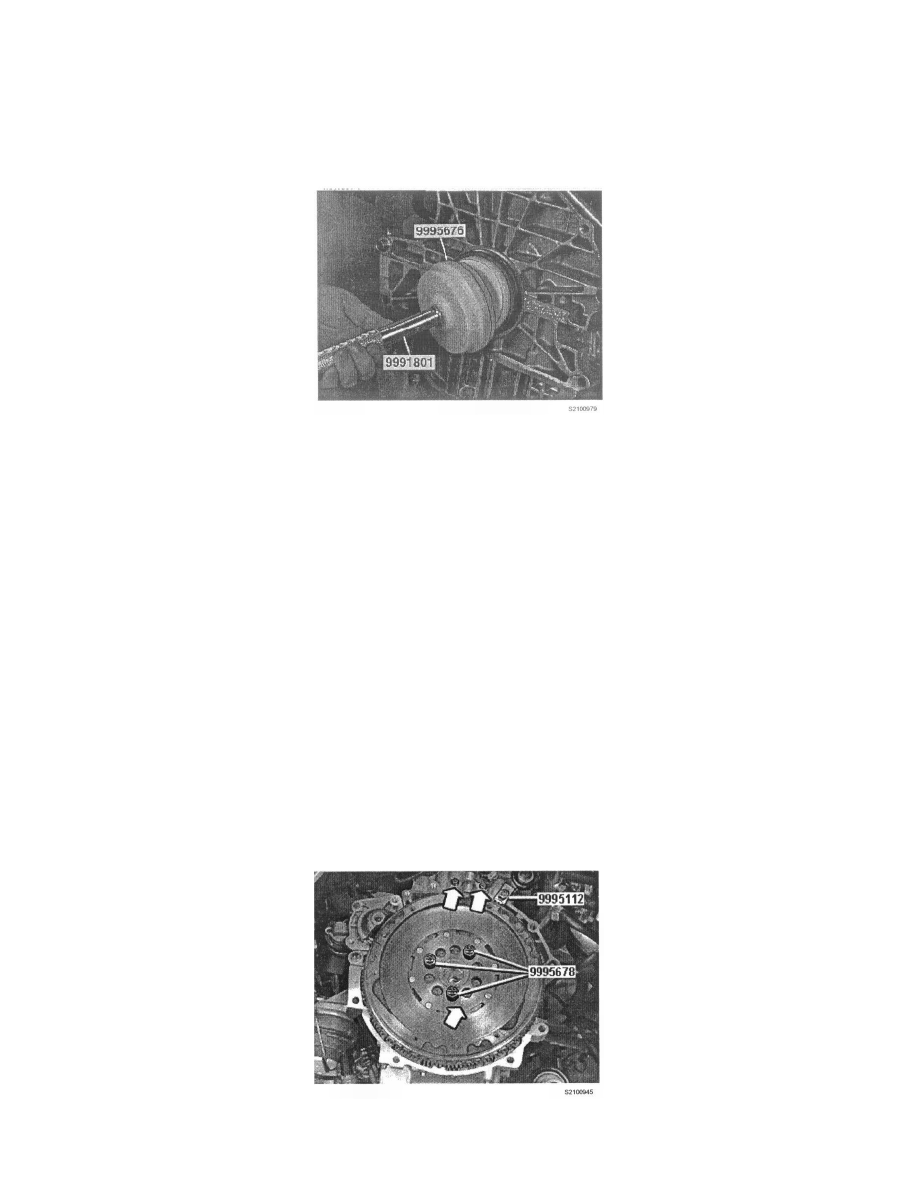 Clean around the flange in a circular
It is extremely important that there is no remaining 
thread sealant residue or other dirt. This could cause leakage
5
Installing the sealing ring
Lubricate the mating surface of the sealing ring against the 
cylinder block and the lips of the seal.
Caution! 
Only Volvo approved engine oil may be used. Grease must not 
be used at all. It attracts dirt and results in the build 
up of debris.
Twist the seal onto the beveled section of inner section of 
tool 999 5676 with the felt side of the seal outwards.
Install the drift on the crankshaft.
Tap in the seal using the outer section of drift 999 5676. 
Use handle 999 1801.
The seal is in position when the outer drift bottoms out 
against the inner drift.
Caution!
Hold the drift straight when installing so that the sealing
ring is pressed in to the same depth all the way around, 
reducing the likelihood of leakage.
Installing the flywheel and carrier plate
Caution! 
Ensure that the surface of the crankshaft and the mating