< PREV PAGE
NEXT PAGE >
XC70 L5-2.5L Turbo VIN 59 B5254T2 (2003)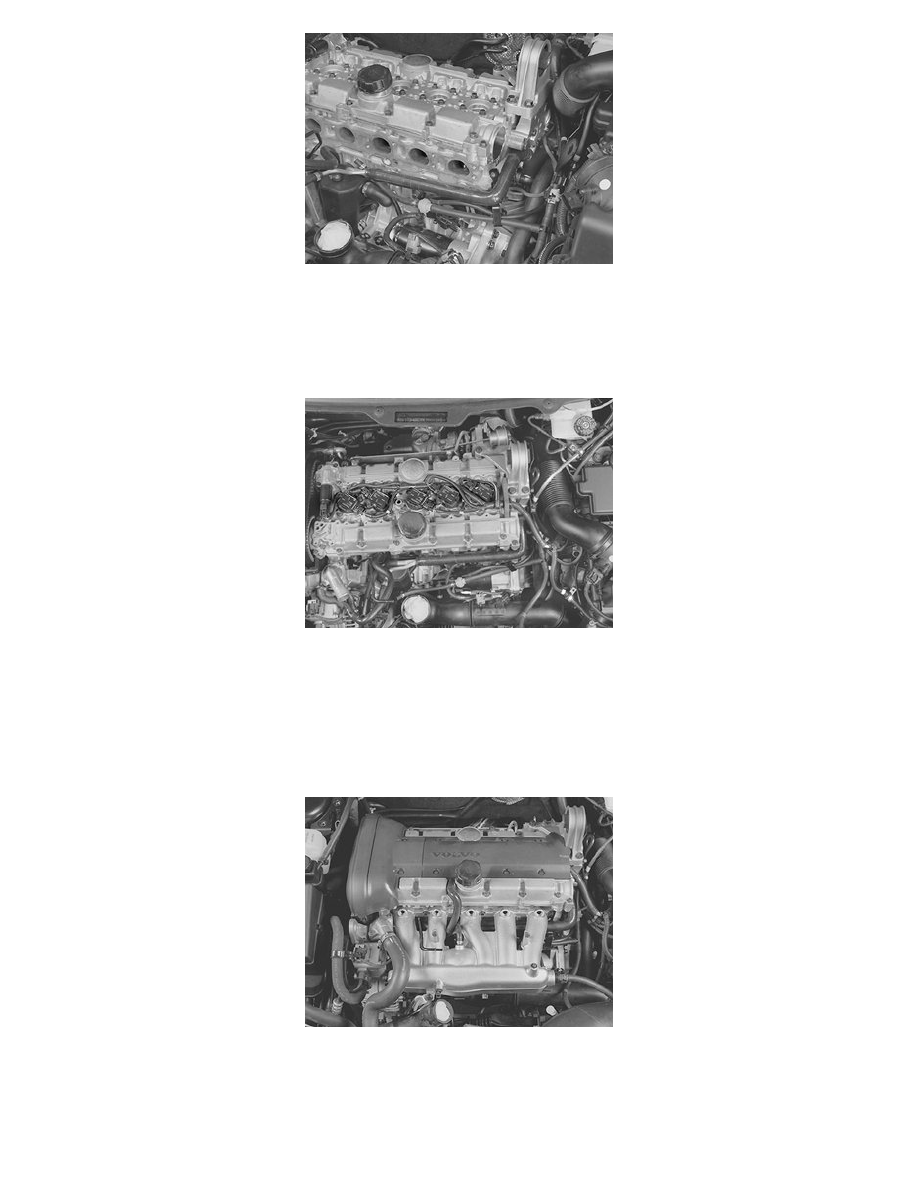 Install:
-
the starter motor
-
the pipe screw for the water heated crankcase ventilation at the rear of the cylinder head. Use new seal washers. Tighten to 26 Nm
-
the camshaft position sensor (CMP) housing and trigger wheel
-
the lower engine stabilizer brace bracket in the cylinder head
-
the upper engine stabilizer brace.
Install:
-
the bracket and lifting eyelet for the engine stabilizer brace bracket
-
the ignition coils and ground terminals according to earlier markings. Connect the connector for the variable valve timing solenoid
-
the clamp for the positive lead at the lifting eyelet bracket
-
the plastic intake pipe to the mass air flow (MAF) sensor. Tighten the clamp.
Connect the connector to the mass air flow (MAF) sensor. Use a clamp on the wiring at the front of the air cleaner (ACL).
Installing intake manifold
Clean the intake manifold gasket face to the cylinder head.
Install a new gasket on the cylinder head. Secure with the two screws in the lower row.
Lower and twist the intake manifold so that the fuel pressure line goes through the cavity in the intake manifold.
Note! Work carefully to avoid damaging the fuel pressure pipe.
< PREV PAGE
NEXT PAGE >