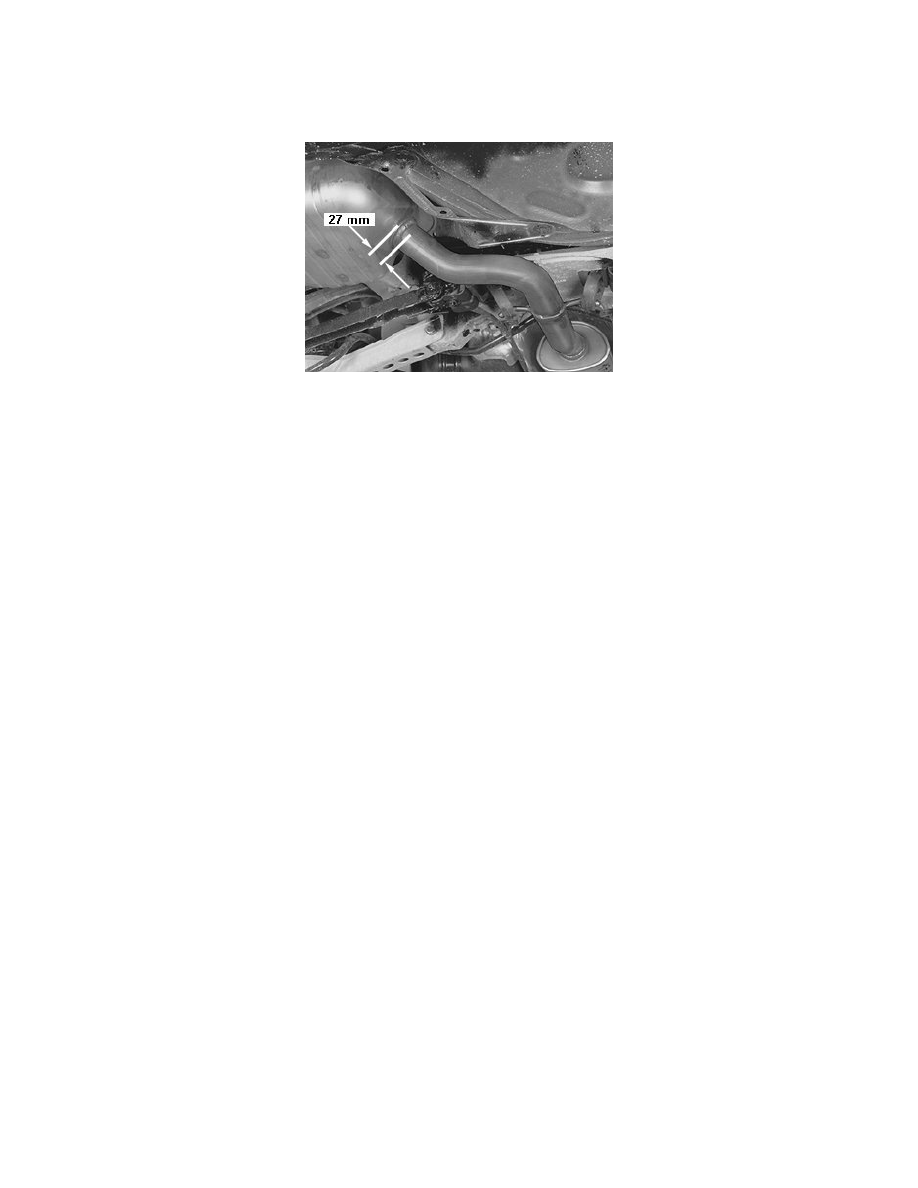 Muffler: Service and Repair
Muffler, rear, replace
Removing the rear muffler
Measure 27 mm from the muffler and along the pipe. See illustration!
Mark and cut the pipe. Use pipe cutter 115 8590 PIPE CUTTER See: Tools and Equipment/115 8590 Pipe Cutter.
Remove the muffler.
Installing the rear muffler
Polish the pipe with emery cloth.
Install a new muffler.
Tighten the clamp.
Check
Test run the engine. Check that the joint is properly sealed.