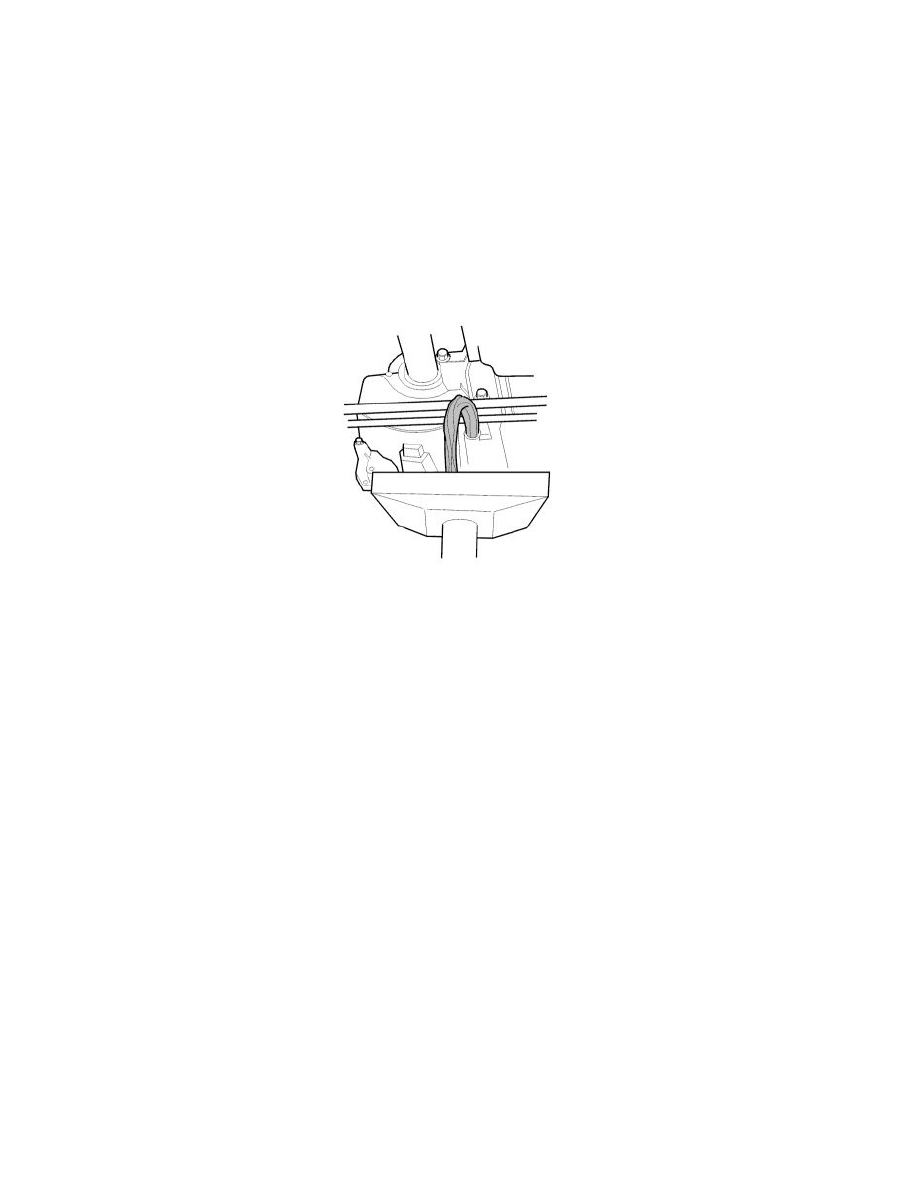 Caution! Wipe the dipstick with a nylon cloth or similar. Do not use a cloth which may leave fluff or threads.
Low level (topping up)
Top up with oil through the dipstick pipe
Take account of the temperature when topping up with oil. See Preparing to check the oil level.
High level (overfilling)
Warning! The oil may be very hot if the car has just been driven. Avoid skin contact with transmission fluid.
Warning! The transmission must not be operated if the oil level is too high. This can cause increased operating temperatures and oil leakage.
Drain off oil
Undo the drain plug.
Allow some of the oil to drain out and reinstall the plug. Tighten to 40 Nm.
Check the level taking account of the temperature. See Conditions,  Preparing to check the oil level.
The oil can also be sucked out through the dipstick pipe using an oil suction syringe with a narrow gauge hose.
Note! Strict cleanliness is important.