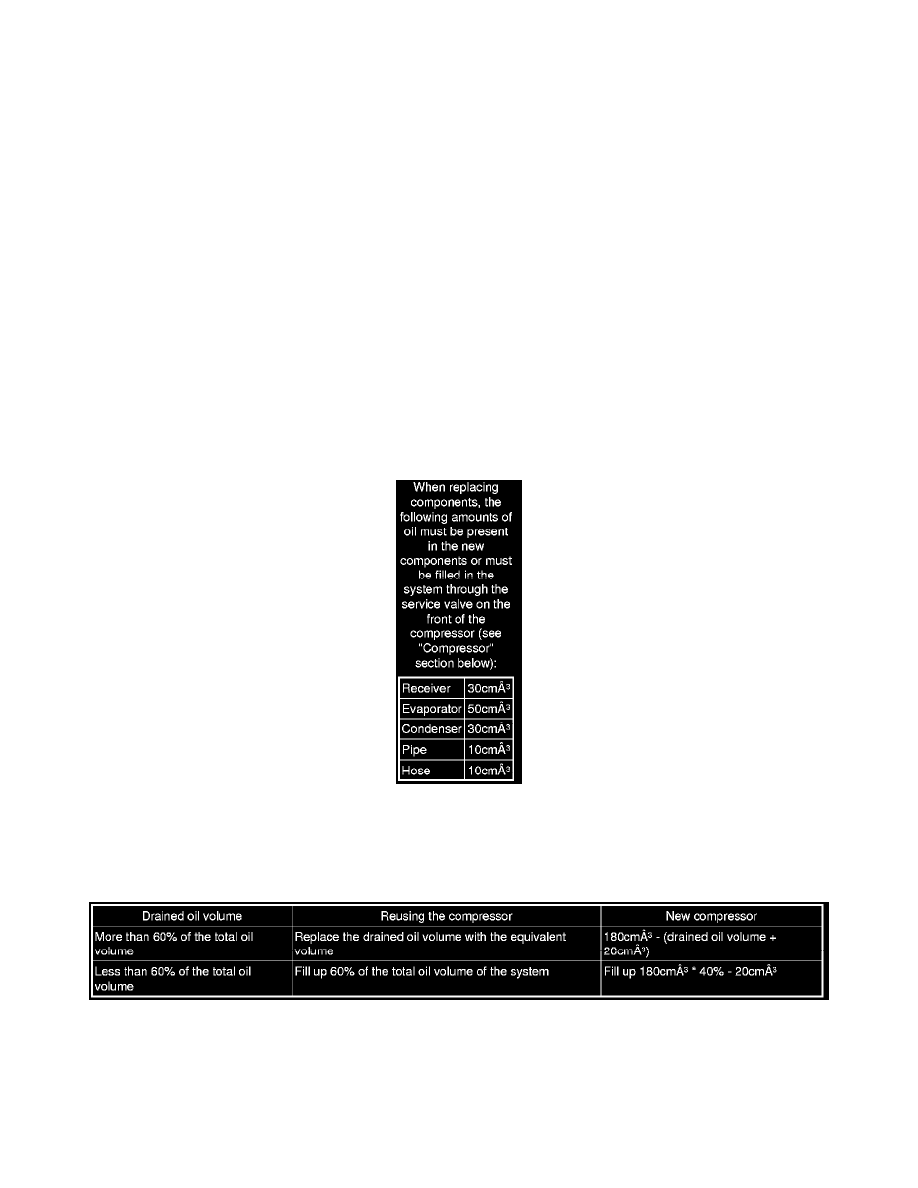 Refrigerant Oil: Service and Repair
Oil in the A/C system
Special tools:
951 1204 REMOVAL TOOL  See: Tools and Equipment/951 1204 Removal Tool 
Addition of lubricating oil
Warning! Oils should not be mixed. Always use the correct type of compressor oil.
Note! Too much lubricating oil will impair cooling. Too little lubricating oil will damage the compressor.
When repairing leaks, or when a component is replaced, lubricating oil must be added. The amount of oil for each component depends on whether the
leak happened slowly or quickly.
Slow leak (more than 24 hours)
There is not normally a great risk of oil loss with a slow leak.
The following procedures apply when replacing the components:
Fast leak (hose burst for example)
A fast leak often means that lubricating oil is drawn out with the coolant.
Compressor
Preparatory stage for oil change
-
Measure the volume of oil drained from the compressor
-
Replace the drained oil volume according to the table below:
Caution! When installing a completely new system:Check that there is oil in the compressor. The other components should contain no oil.
Replacing the receiver
Replace the receiver in the following case:
-
When replacing the compressor (compressor breakdown for example).
-
For coolant leaks in which nearly 100% has leaked out of the system. (System not under pressure).