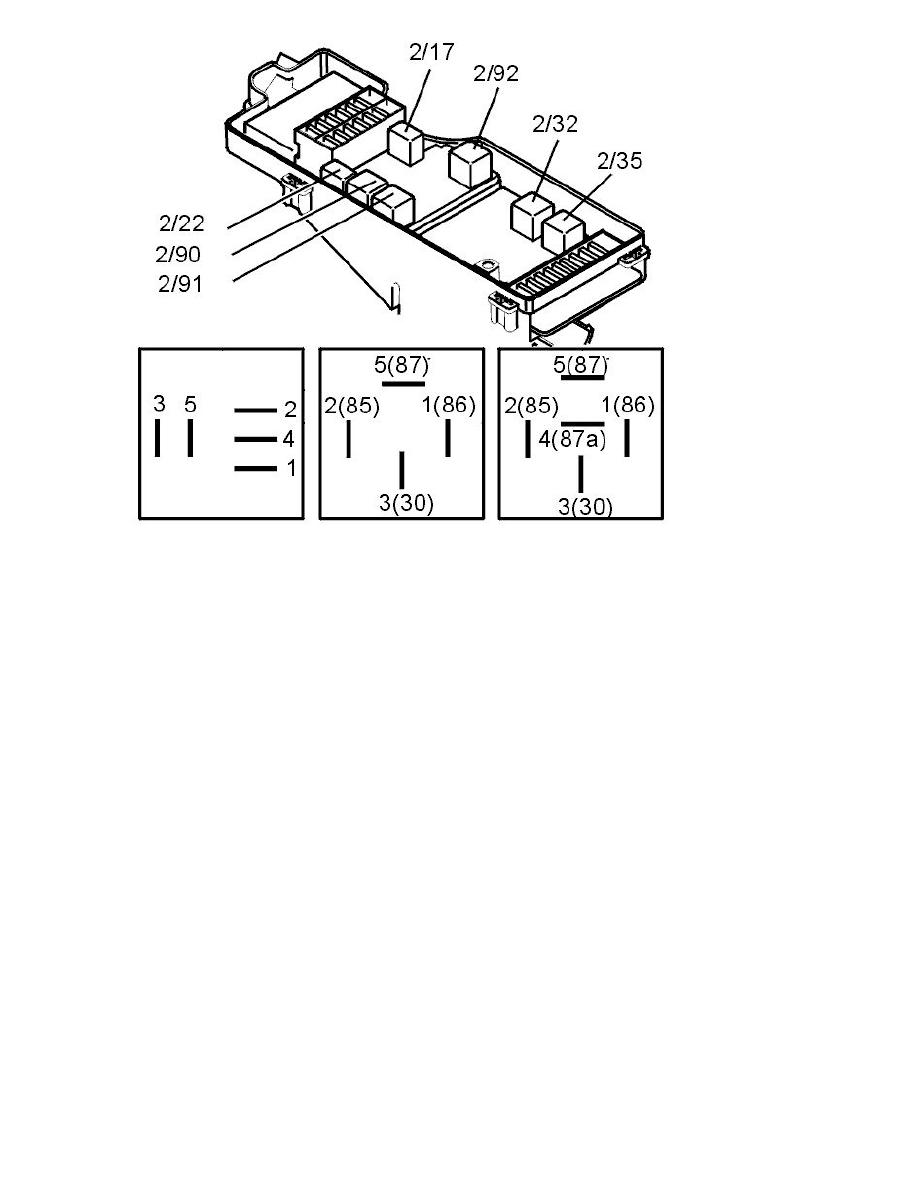 For the location of the relays, see:
1. Wiring diagram for relevant model year
2. Decals at both the integrated relay box and fusebox in the car
3. Pocket data book
4. Owner's Manual.
Relay / fuse
-
Ignition off
-
Remove the cover from the fusebox
-
Remove the relay / fuse.
Holder