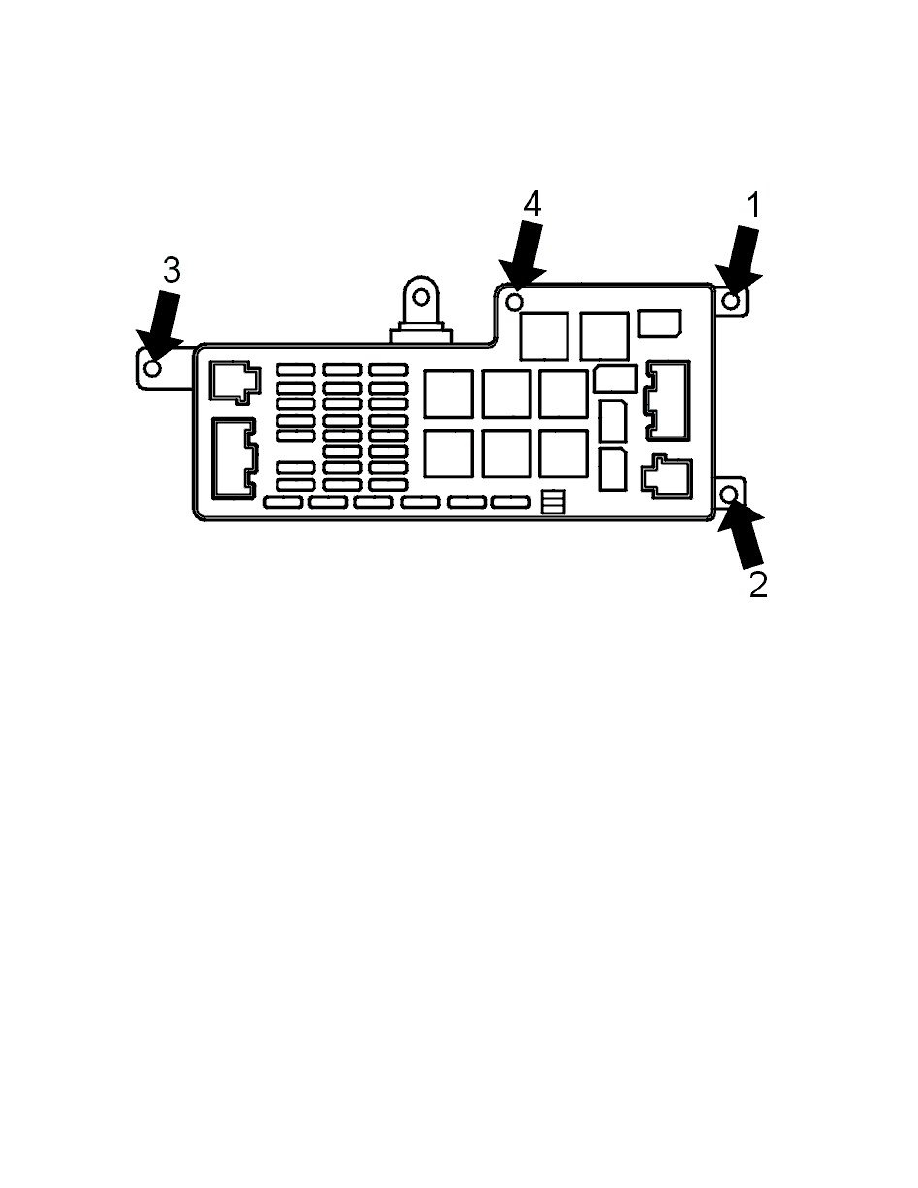 -
Lift up / detach the holder and seals for the cable harnesses
-
Release the connectors.
Main fuse
-
Release the holder. See Holder.
Note! The connectors do not need to be disconnected.
-
Remove the nuts for the fuse
-
Remove the fuse.
Main fuse location, 11A
1. See the wiring diagram for the relevant model year,
2. Decals at respective integrated relay/fusebox in the car,
3. Pocket data book,
4. Owner's Manual.
Capacitor