< PREV PAGE
NEXT PAGE >
XC70 L5-2.5L Turbo VIN 59 B5254T2 (2003)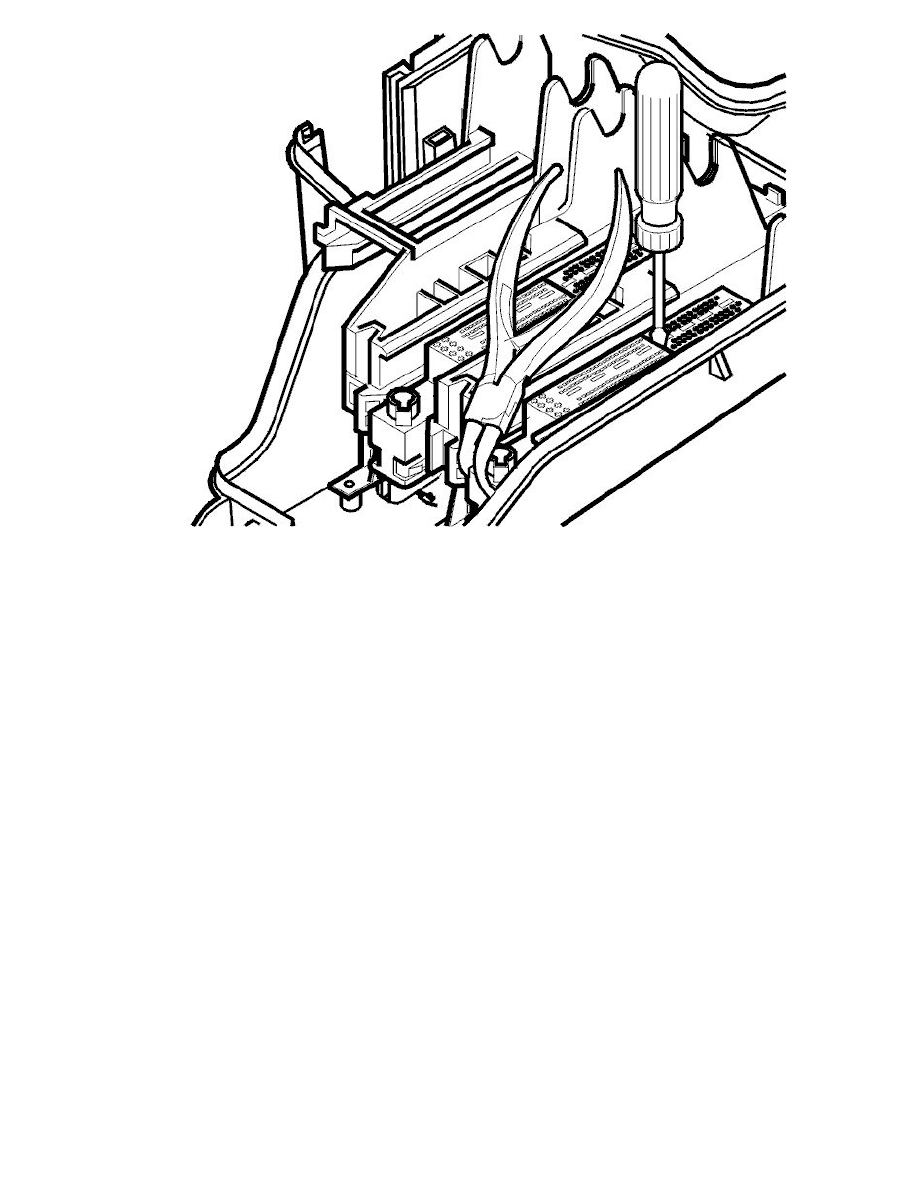 -
Remove the tie straps from the cables
-
Disconnect the connector by releasing the locks on the front edge
-
Pull out and remove the connector.
Installation
Note! For tightening torques, see Tightening torque See: Specifications/Mechanical Specifications/Starting and Charging.
Installing the connector
Press the connector into the holder.
Central electrical unit, installing
Install:
-
the tie straps for the cables
-
the bottom section. Hook into place at the front edge
-
the screw in the rear edge. Tighten
-
the connector holder. Press into the catch.
Note! The rubber grommet
-
the screws
-
the engine cooling fan (FC) if applicable
-
the intermediate section. Check that all 3 clips have engaged.
Finishing work
Install:
-
engine control module (ECM)  Engine control module (ECM), replacing, B5244T5, B5254T2 See: Powertrain Management/Computers and
Control Systems/Engine Control Module/Service and Repair  and transmission control module (TCM)  Transmission control module (TCM),
replacing, B5244T5, AW55-50/51SN, B5254T2, AW55-50/51SN, B5254T2, AW50/51 AWD See: Powertrain Management/Transmission
Control Systems/Relays and Modules - Transmission and Drivetrain/Relays and Modules - A/T/Control Module/Service and Repair 
-
the cover for the central electrical unit
-
the battery negative pole. Also see Battery, disconnecting See: Starting and Charging/Battery/Service and Repair/Procedures/Battery,
< PREV PAGE
NEXT PAGE >