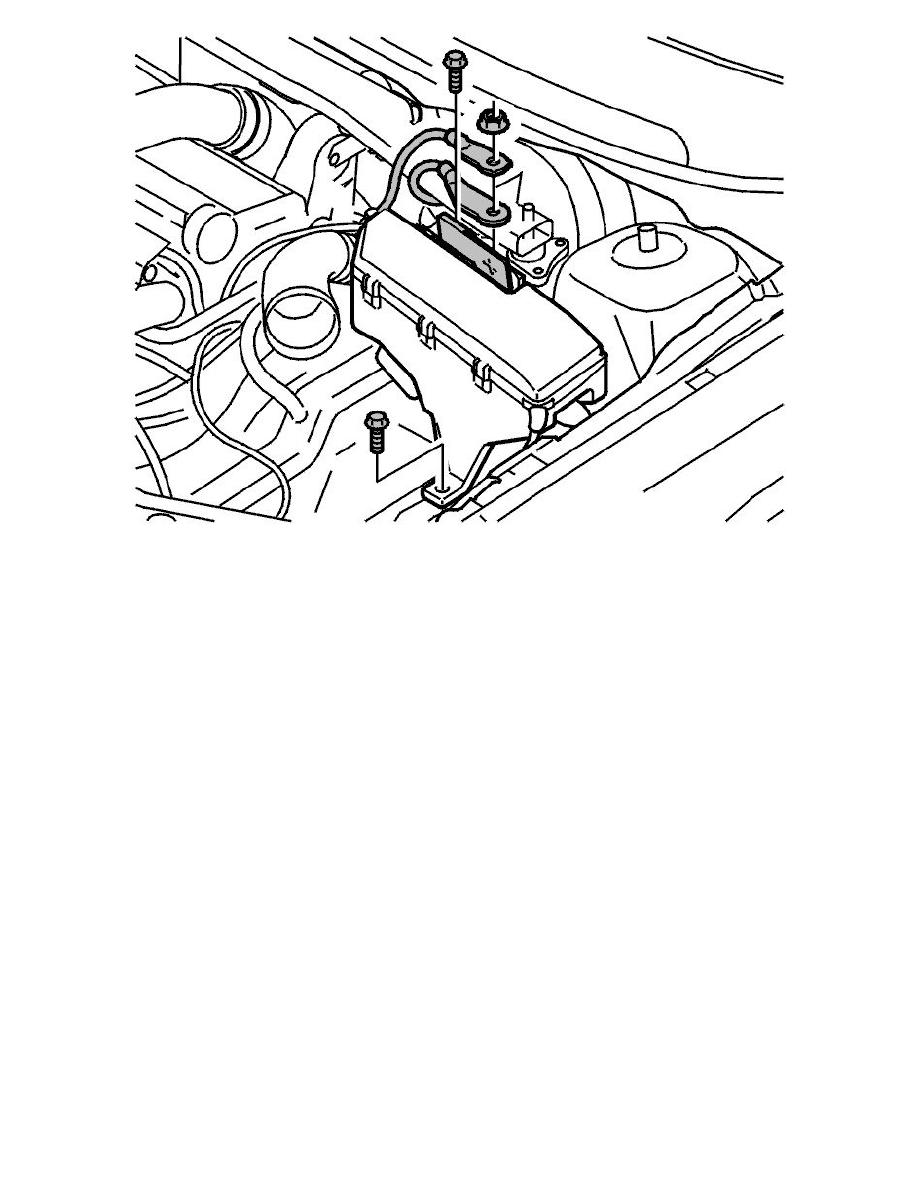 -
Remove the nut for the battery leads. Disconnect the battery leads
-
Remove the screws on the left and right sides of the electrical box
-
Disconnect the lower section of the electrical box from the spring strut housing by pressing it in towards the engine compartment.
Installation
In reverse order.
Caution! Ensure that the seals are correctly positioned when installing the holder.
Note! Tighten screw 4 in the integrated fuse / relay box. Tighten to 2 Nm.
Tighten to:
Battery lead, integrated relay / fusebox in engine compartment:25Nm.
Battery connections:2.5 Nm.
Fusebox, Passenger Compartment, Replacing
Fusebox, passenger compartment, replacing
Removal
Fuse