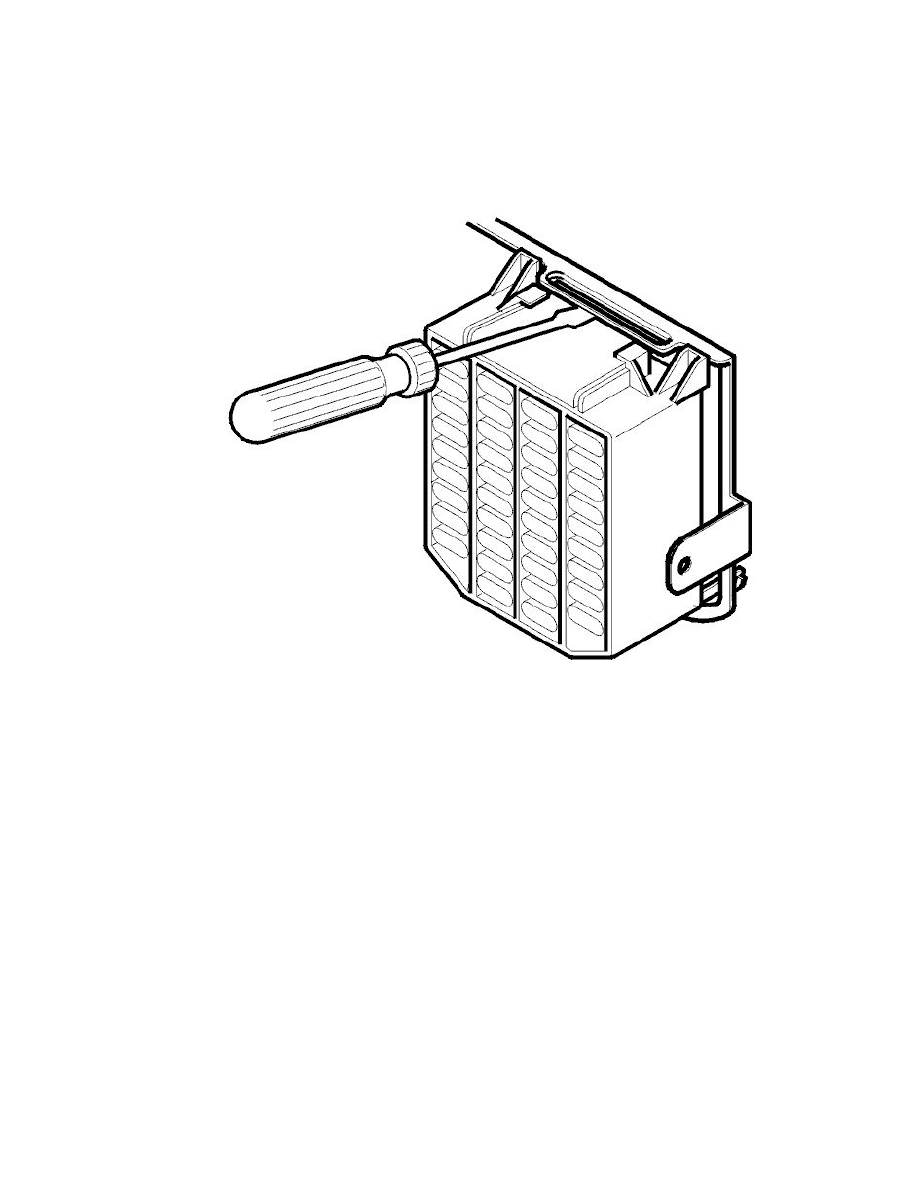 For the location of the fuses, see:
1. Wiring diagram for relevant model year
2. Decals at both the integrated relay box and fusebox in the car
3. Pocket data book
4. Owner's Manual.
Fusebox
-
Remove the cover
-
Remove the fusebox by pressing up the catch using a screwdriver and releasing the upper edge.
Installation
Fusebox
-
Insert the lower catch. Press the fusebox into place
-
Install sun roof.
Fuse
In reverse order.
Other information
For the location of other relay and fuse boxes, see Relays, fuse boxes and wiring See: Power and Ground Distribution/Locations 
Main Fuse, Cargo Compartment, Replacing
Removal 
Main fuse