< PREV PAGE
NEXT PAGE >
XC70 L5-2.5L Turbo VIN 59 B5254T2 (2003)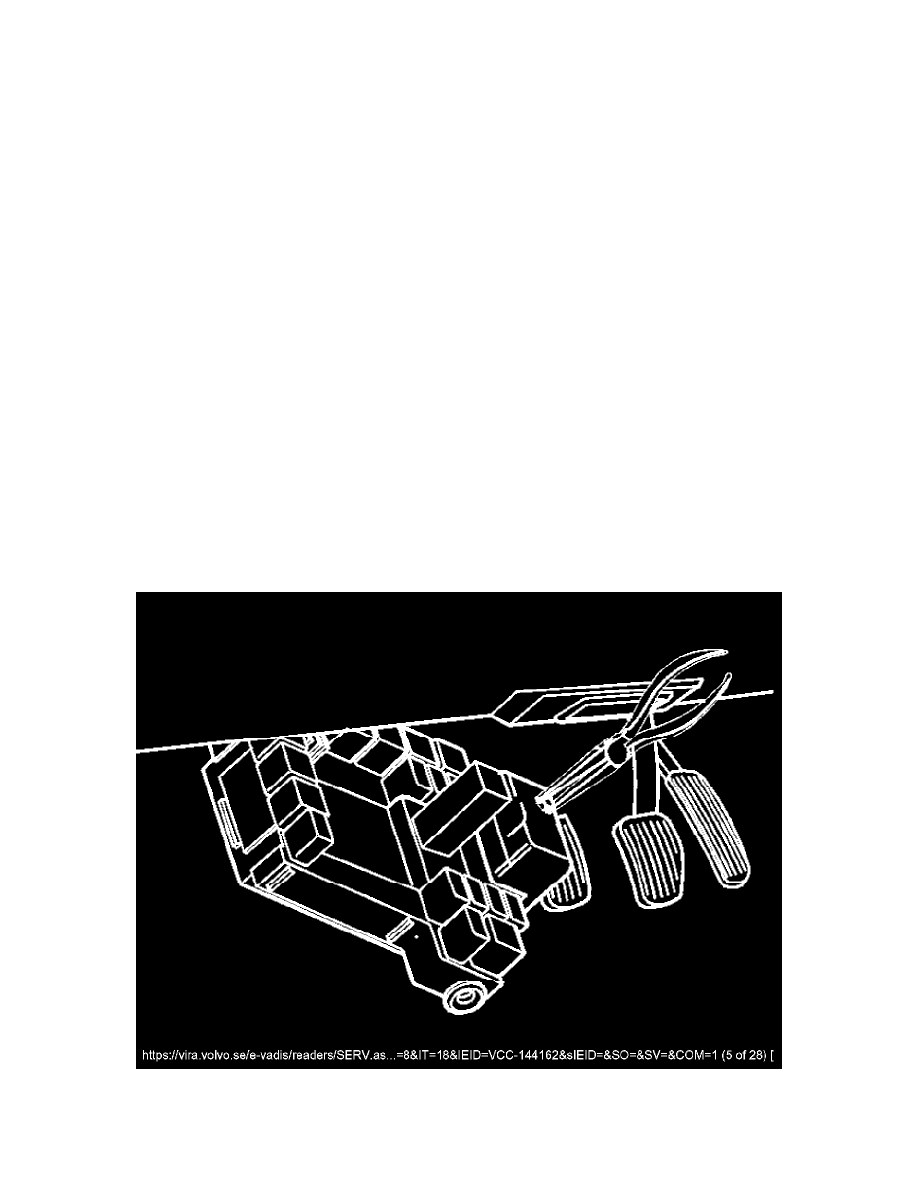 -
Replace the relay and/or shunt.
Relay location 
For the location of the relays, see:
1. Wiring diagram for relevant model year
2. Decals at both the integrated relay box and fusebox in the car 
3. Pocket data book
4. Owner's Manual.
Installing the relay box in the passenger compartment 
-
Install the relay box on the bracket
-
Press the relay box forward so that the catches engage in the bracket and "click"
-
Install the soundproofing panel on the driver's side.
Removing the control module 
Preparations 
CAUTION:  The customer-programmed data must be read off before the control module is replaced. The information must then be entered into the new
control module after it has been installed. This is carried out via VADIS/VIDA vehicle communication.
NOTE:  The driver information module (DIM) must not be replaced at the same time. This would erase the mileage.
CAUTION:  New software can only be ordered after the control module has been installed in the car. VADIS/VIDA reads off the new control module
identity which is required to order the correct software
NOTE:  Remove fuses 11C/32, 11C/25 and 11C/21 before disconnecting the control module connector.
Always check that the control module and control module box connectors do not have bent or damaged terminals or sleeves. This may have been the
cause of the fault.
Removing the connector and the cover 
-
Slacken off the screw holding the connector so that it releases from the threads. Check that the screw is free with your fingers.
NOTE:  Do not damage the terminal pins.
< PREV PAGE
NEXT PAGE >