< PREV PAGE
NEXT PAGE >
XC70 L5-2.5L Turbo VIN 59 B5254T2 (2003)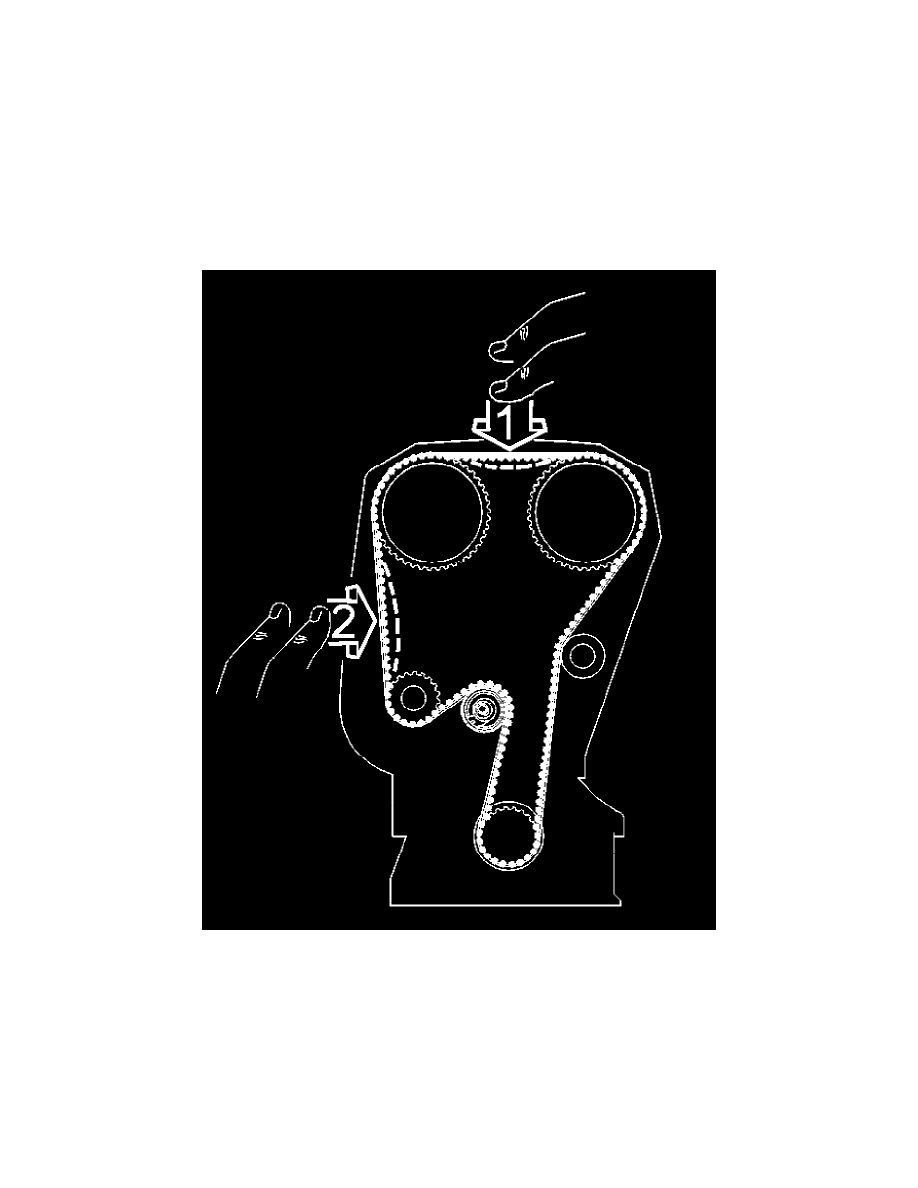 Turn the eccentric on the belt tensioner back so that the indicator reaches the marked position in the center of the window. Remember to hold the center
screw secure at the same time.
Hold the eccentric secure and tighten the center screw. Tighten to 20 Nm.
Check that the indicator is in the correct position.
Remove camshaft adjustment tool 999 5451 and crankshaft stop 999 5452.
Install the plug with a new blind cover plug. Tighten to 40 Nm.
Checking The Markings And Belt Tension 
Press the timing belt to check that the indicator on the tensioner moves easily.
Turn the crankshaft two turns. Check that the markings on the crankshaft timing gear pulley and the camshaft timing gear pulley match up with the
markings on the oil pump and upper timing cover respectively.
Check that the indicator on the belt tensioner is within the marked position.
Remove the upper timing cover.
Finishing 
Install 
< PREV PAGE
NEXT PAGE >