< PREV PAGE
NEXT PAGE >
XC70 L5-2.5L Turbo VIN 59 B5254T2 (2003)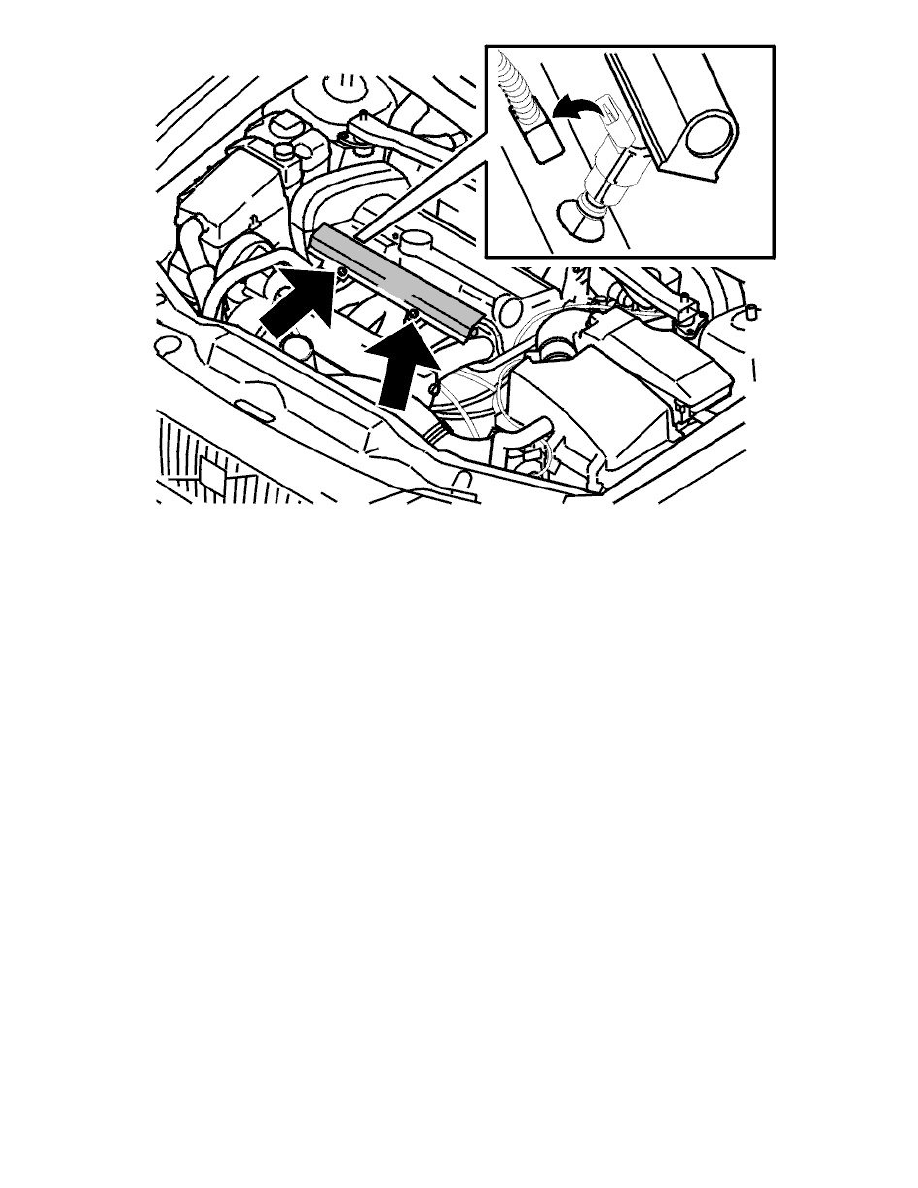 Remove the cover over the fuel rail.
Disconnect the injector connectors.
Blow clean around the injectors.
Remove the mounting screws from the fuel rail.
Separate the fuel line quick-release connector.
Spray universal oil or similar around the injector terminals on the intake manifold.
Gently work the fuel rail and injectors loose.
Note! Handle the injectors carefully to avoid damage to the fuel nozzles and fuel needles.
Removing injectors
Remove
-
the screws holding the mounting rail to the fuel rail
-
the mounting rail
-
the injector.
Installing injectors
Note! For tightening torques, see: Tightening torque See: Engine, Cooling and Exhaust/Engine/Specifications/Mechanical
Specifications/Tightening Torque 
Lubricate the injector O-ring with a thin layer of petroleum jelly.
Install the new injector.
Finishing
Position the mounting rail. The injectors may need to be pulled away from the fuel rail a few millimetres to install the rail.
Tighten the mounting rail to the fuel rail.
Lubricate the injector O-rings with petroleum jelly.
Depress the fuel rail. Ensure that all injectors sit correctly.
Screw the fuel rail into place. Use new screws and tighten.
Connect all the connectors for the injectors.
Press the quick-release connector together until a clicking sound is heard.
Reinstall the cover over the fuel rail.
Remove the seals from the charge air pipe. Reinstall the charge air pipe over the engine.
< PREV PAGE
NEXT PAGE >