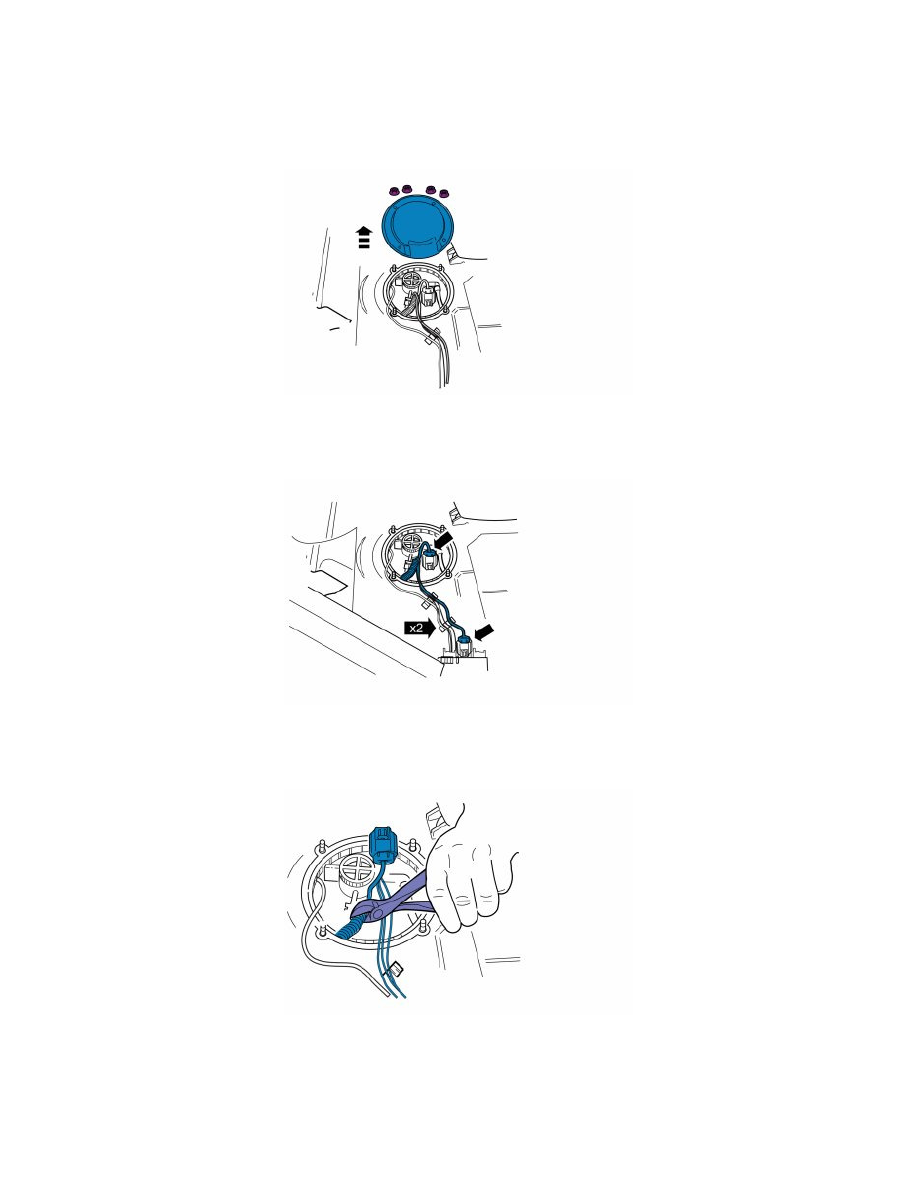 Remove bracket for child seat from the floor.
Use new bolt and nut.
1 pc. M10, tighten with 50 Nm.
1 pc. M12, tighten with 80 Nm.
Move aside the insulating mat.
Remove:
-
right floor hatch over fuel tank
-
the cable harness
Disconnect:
-
cable harness' connectors by wheel housing/sill and fuel pump
-
cable from brackets
Cut off the cable harness as shown. This is done to make it easier to remove the cable harness.
Remove the remaining part of the cable harness with connector.