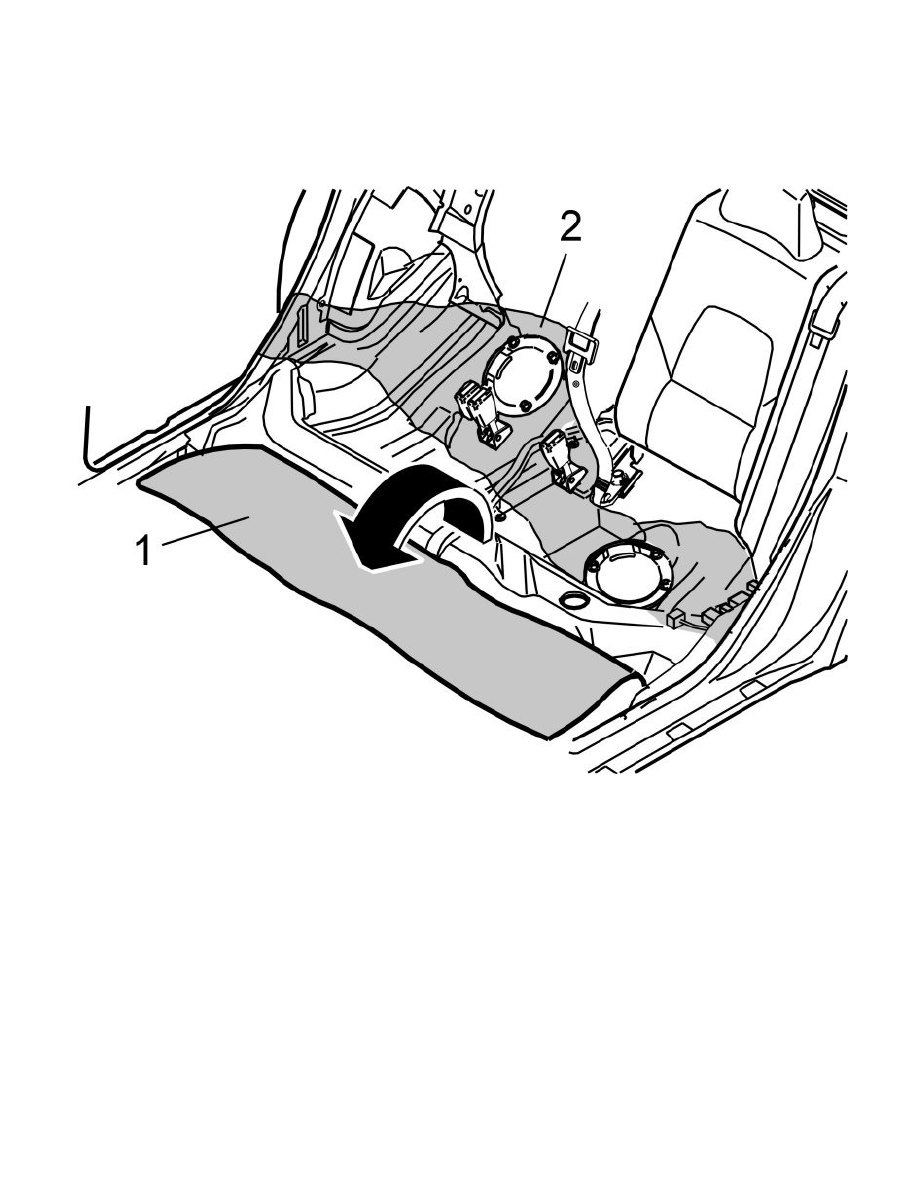 Remove:
-
the mounting screw for the hinge
-
the screw for the hinge end mounting.
Release the strap/straps of the folding mechanism for the seat belt buckle. (Hooked into place on the lower edge of the backrest).
Lift out the backrest.
Removing the cover for the level sensor/fuel pump (FP) 
Push the carpet to one side.
Remove:
-
the insulation panel
-
the cover (2).
Removing the fuel pump (FP)