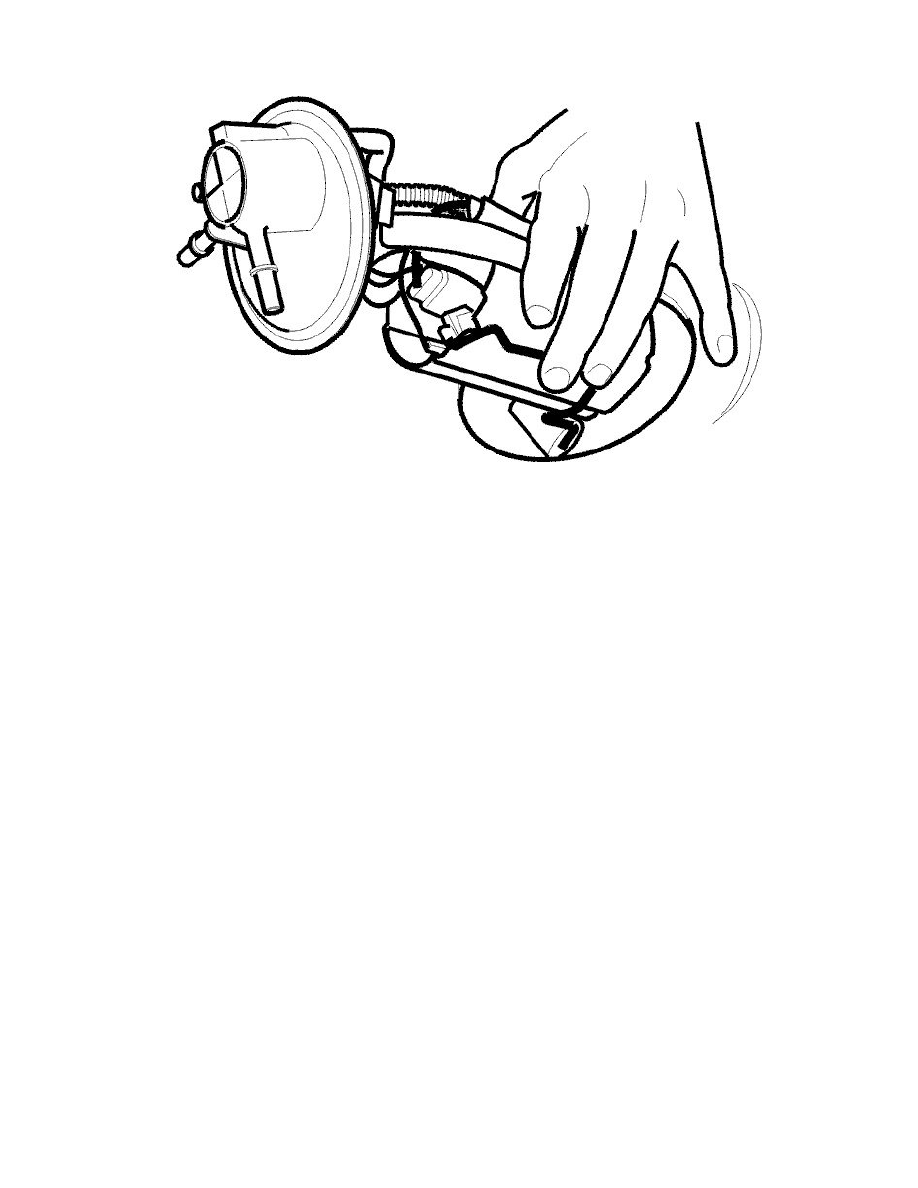 Note! Use special tool 999 5720 Wrench  See: Tools and Equipment/999 5720 Wrench to tighten the snap ring for the level sensors.
Grip the right-hand level sensor and pump holder and pinch it so that the float is held in its lowest position.
Carefully and slowly lower the holder. Carefully work the holder into place.
Lubricating the screw, level sensor and pump