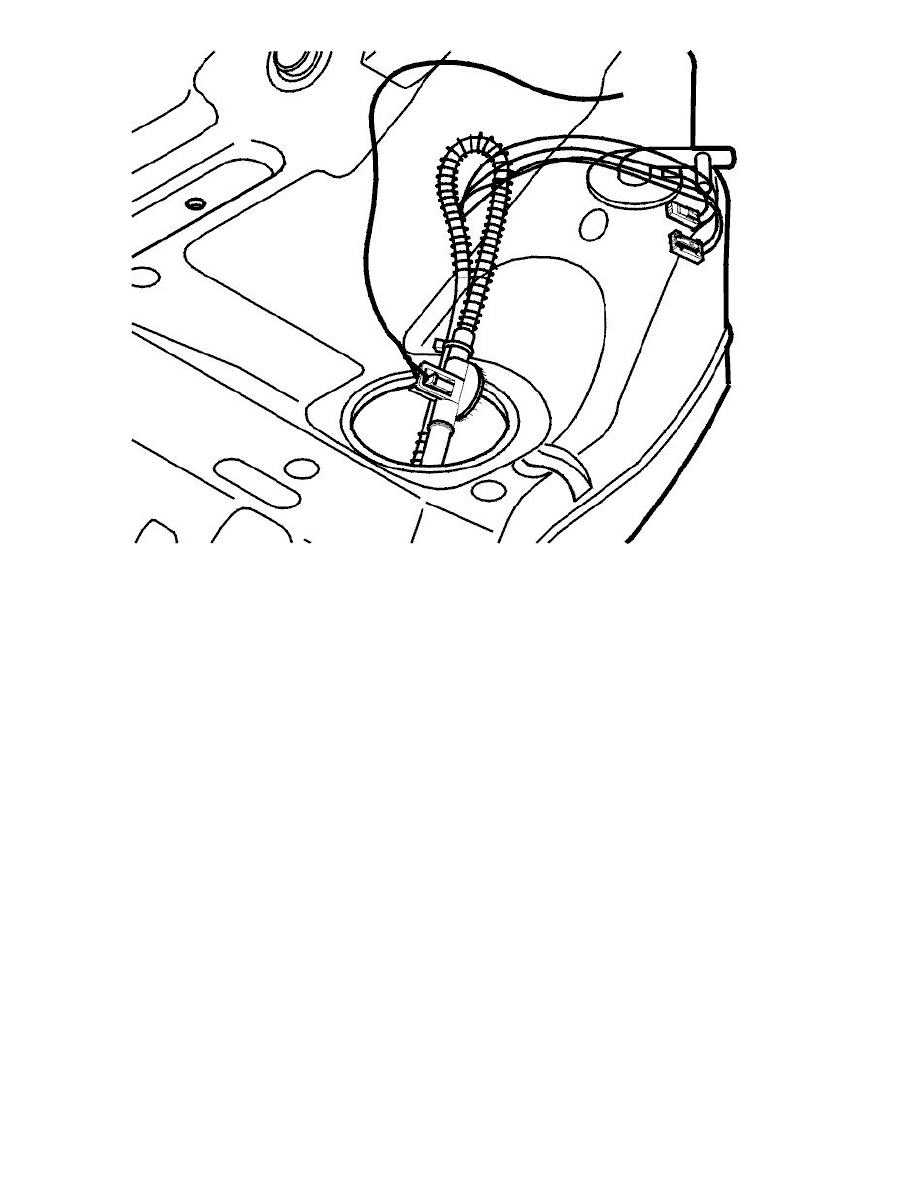 Disconnect:
-
the two connectors from the underneath of the left-hand level sensor
-
the left-hand level sensor from the ejector on which it is positioned.
Note! Fasten a wire in the area of the ejector.The wire must be long enough that it reaches over to the opposite side of the tank with some excess
remaining to ensure that it does not slide into the tank. The wire is needed to pull the hoses and wiring back to the left side of the tank after the
fuel tank unit has been replaced.
Removing the right-hand level sensor / pump