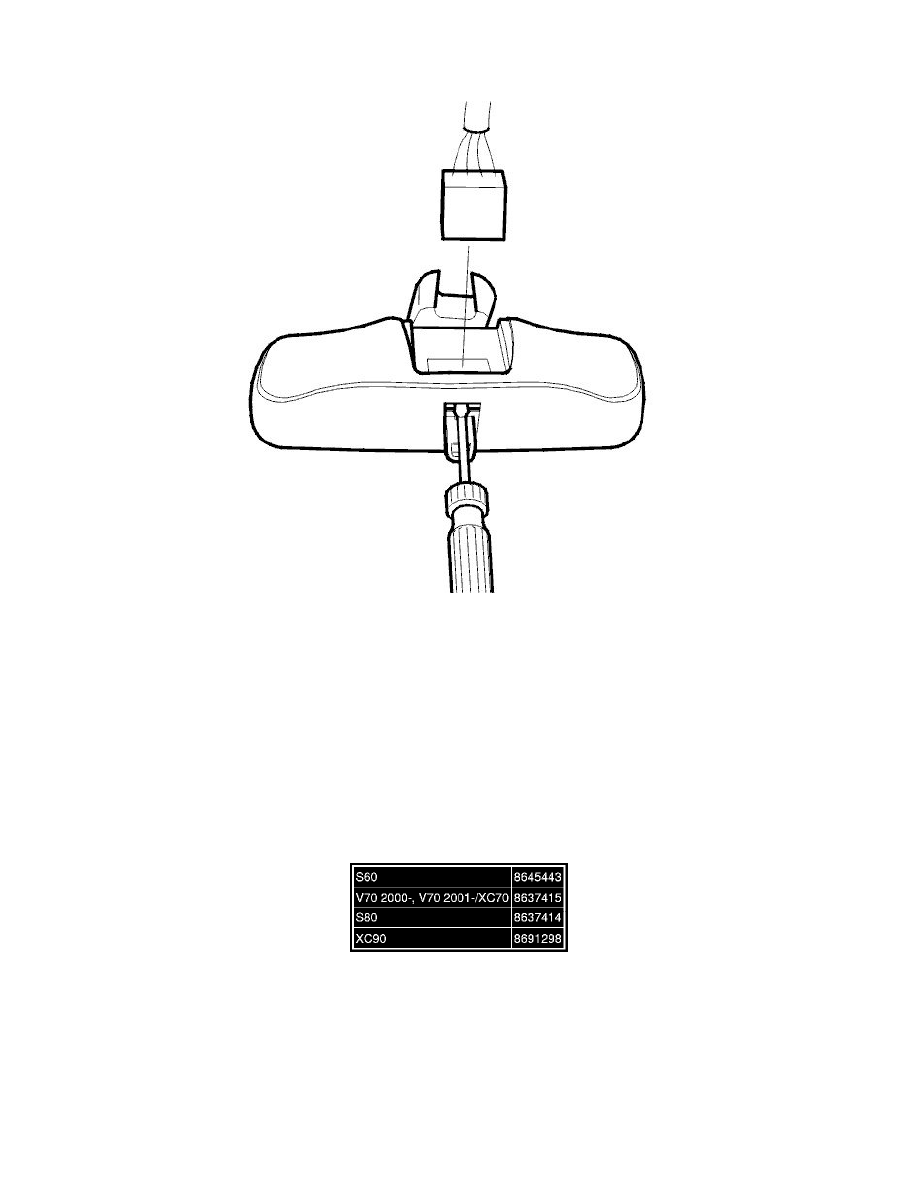 -
Remove the cover over the connector for the rear view mirror and control module
-
Remove the cable spring using a screwdriver
-
For rear view mirrors with manual anti-dazzle: Flip the anti-dazzle button toward the lens.
Disconnect the connector by pressing the catch using a small screwdriver.
Installation
Installing the rear view mirror and control module
Connect the connector.
-
The cable spring
-
The connector cover
-
The interior lighting. See Interior lighting, replacing See: Lighting and Horns/Dome Lamp/Service and Repair/Interior Lighting, Replacing.
Ordering software
Order applicable software.