< PREV PAGE
NEXT PAGE >
XC70 L5-2.5L Turbo VIN 59 B5254T2 (2003)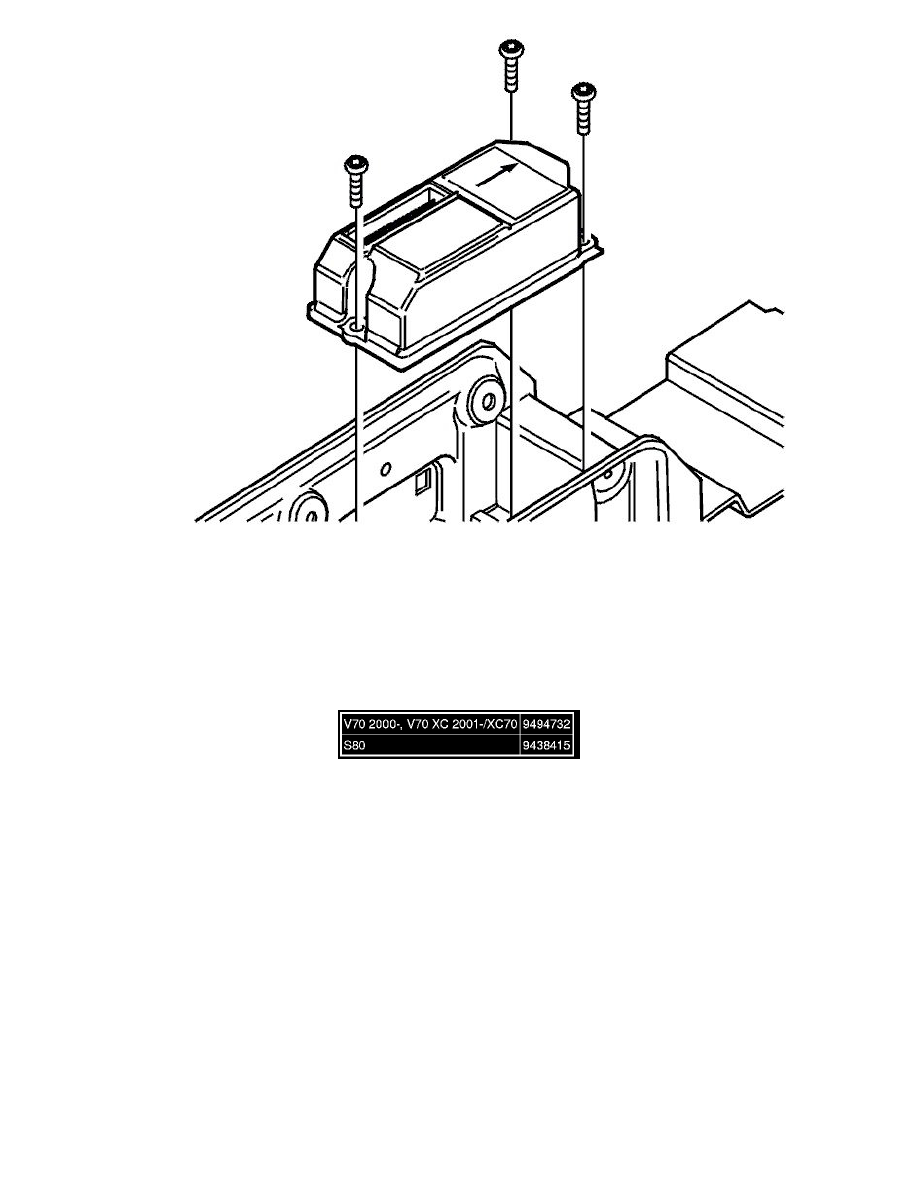 Install 3 screws (torx 30). Tighten to 10 Nm.
Caution! It is important that the control module is securely mounted onto the bodywork if the sensor module is to operate properly.
Other components are reinstalled in reverse order.
Ordering software
Order applicable software.
Programming control module
Applies to MY 2005-
After downloading and configuring the control module the control module receives the vehicle configuration data from the central electronic module
(CEM). This can take up to 15 seconds and during this time the SRS lamp flashes in the Driver information module (DIM). Downloading and
configuration is complete when the SRS lamp stops flashing.
Final check
< PREV PAGE
NEXT PAGE >