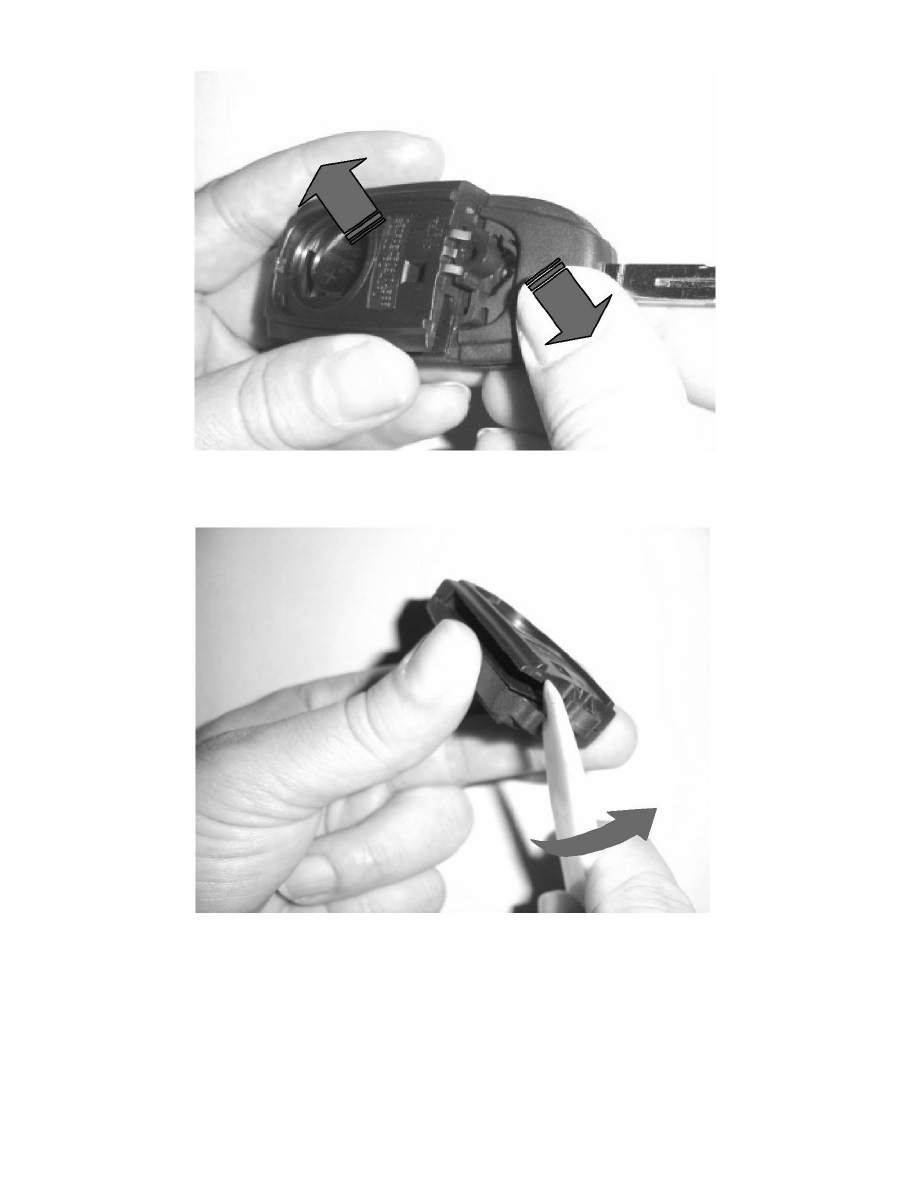 4)
Disassemble remote section from key section.
5)
Carefully open remote from the front side with the plastic bone tool as shown in the picture. Open slightly to insert the D-ring with swivel
attached.
(Mind the small plastic guiding pin in the corner section of the housing).
Note:
Avoid fully opening the remote section (inner parts might shift and dislocate)!