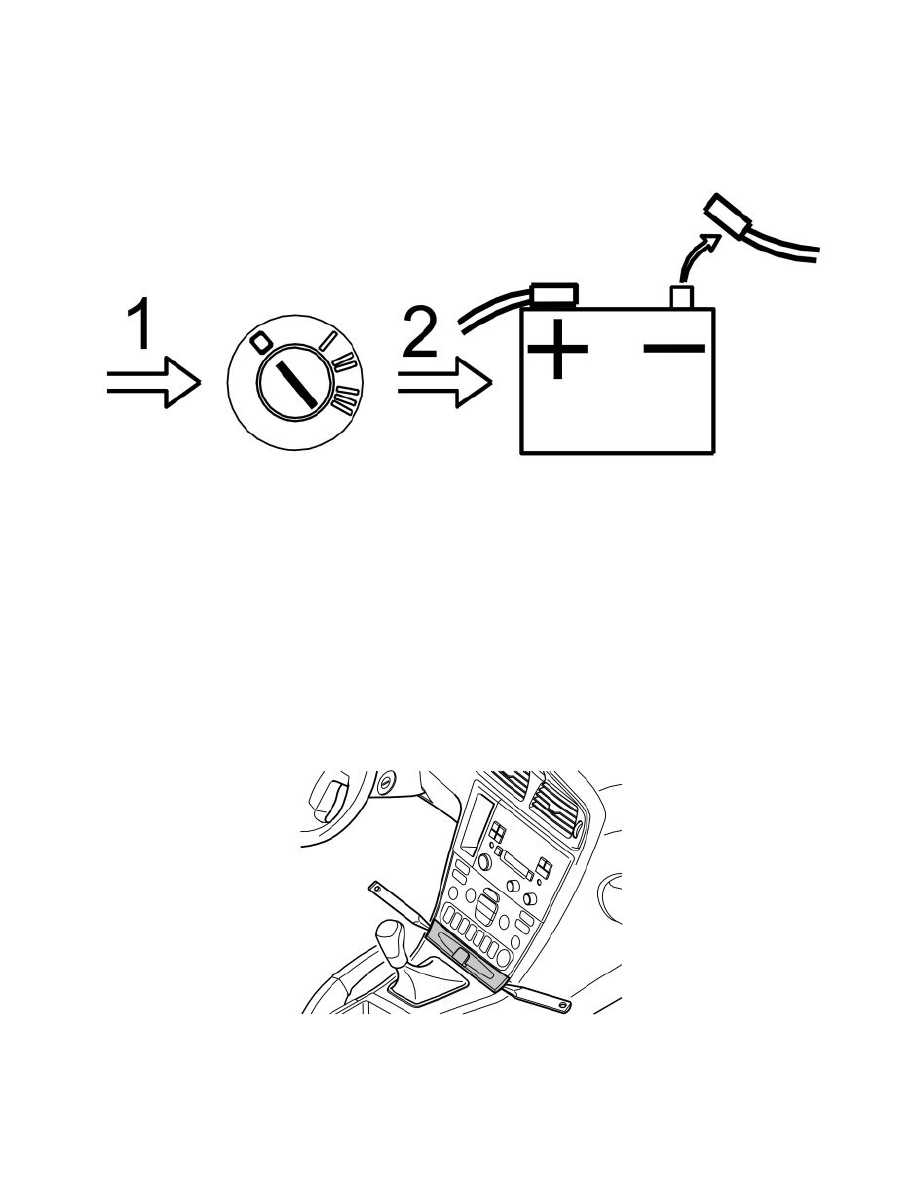 -
Turn the ignition key to position O
-
Cars with manual gearboxes: Remove the ignition key
-
Disconnect the battery negative lead.
Note! Wait at least five minutes before disassembling the connectors or removing other electrical equipment.
Applies to the V70 (00-)
-
Carefully pry off the panel in front of the gear selector lever. Use a plastic weatherstrip tool as illustrated
-
Move the gear selector lever as far back as possible.
Applies to the S80