< PREV PAGE
NEXT PAGE >
XC70 L5-2.5L Turbo VIN 59 B5254T2 (2003)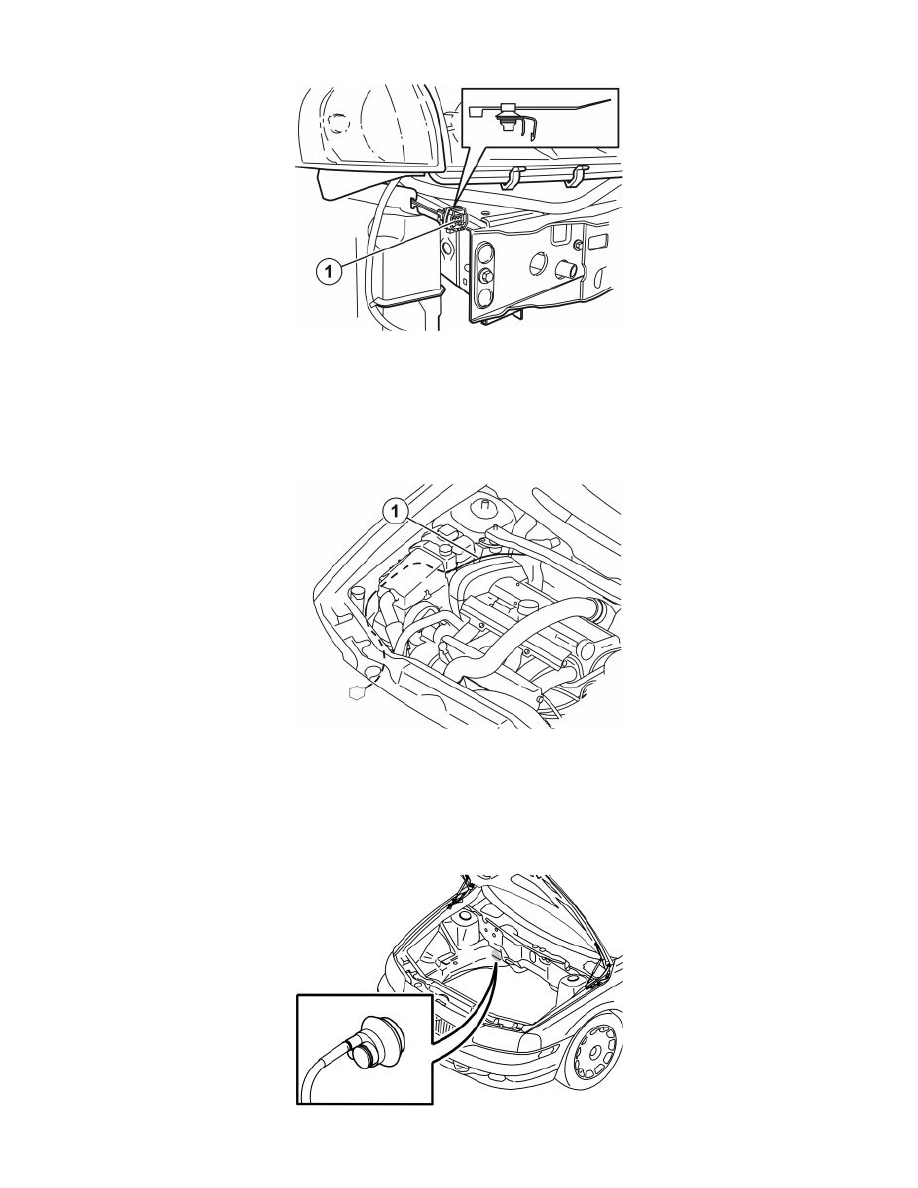 Installing the cable harness from the bumper 
Note! Illustrations "Installing the cable harness from the bumper" show a left-hand drive car. Carry out the procedure on the left-hand side of
the car on right-hand drive vehicles.
-
Take the short cable harness from the kit
-
Disconnect the smaller connector from the cable
-
Secure the watertight connector (1) with the plastic clamp / steel clip from the kit
-
Secure the plastic clamp around the connector. Secure the steel clip around the steel edge on the right-hand side of the car.
-
Pull the cable end with loose pins into the engine compartment
-
Route the cable (1) as illustrated. Conceal the cable under the fuse holder and expansion tank
-
Ensure that it will not be damaged by heat or wear
-
Clamp the cable. Use tie straps from the kit.
Routing the cable to the passenger compartment
-
Raise the car
< PREV PAGE
NEXT PAGE >