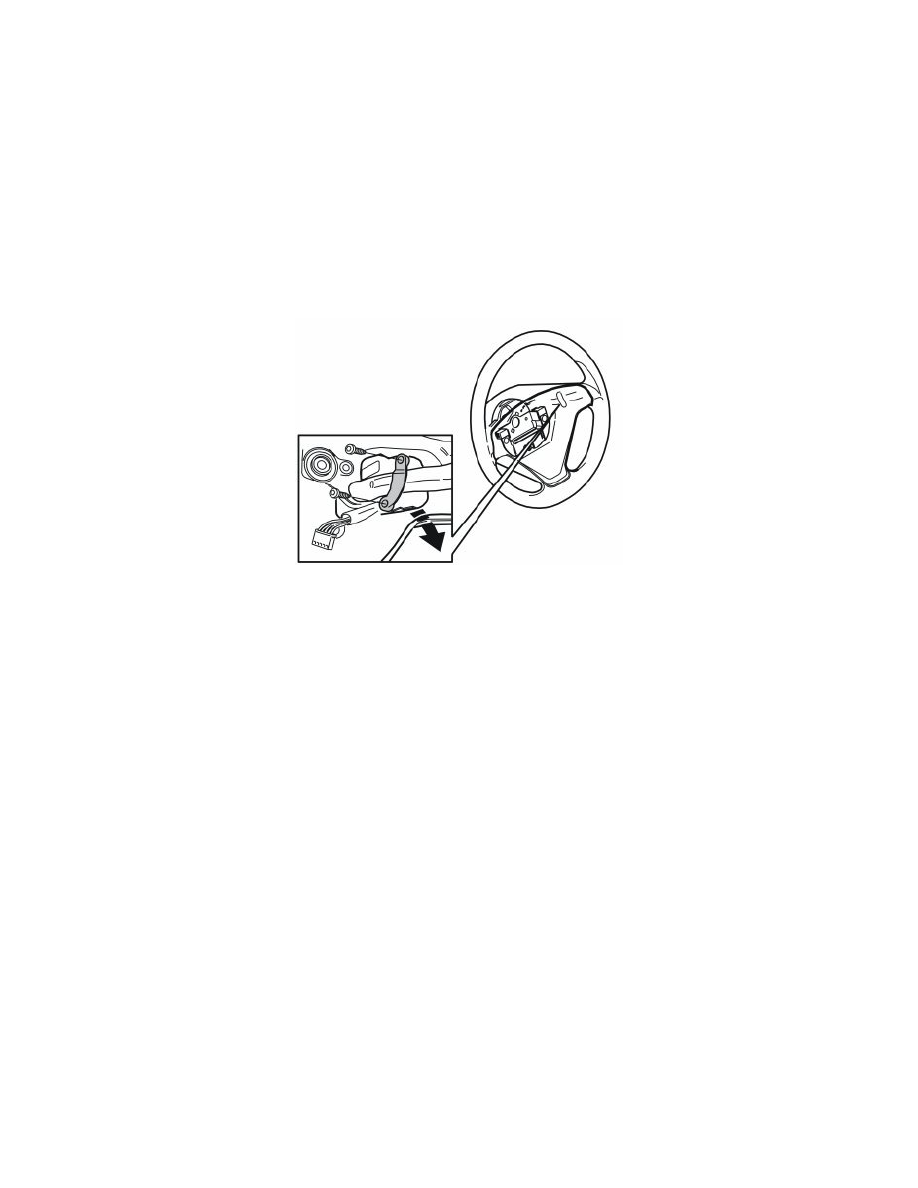 Steering Mounted Controls Assembly: Service and Repair
RTI Switch
RTI switch
Removing the steering wheel module
Remove the steering wheel module according to Steering wheel module See: Accessories and Optional Equipment/Steering Mounted Controls
Communication Module/Service and Repair/Steering Wheel Module.
Removing the keypad
Remove the keypad according to Keypad unit, steering wheel, replacing See: Keypad Unit, Steering Wheel, Replacing.
Removing the switch
-
Remove the two screws from the mounting bracket
-
Press the keypad out of the steering wheel cover.
Installation
In reverse order.