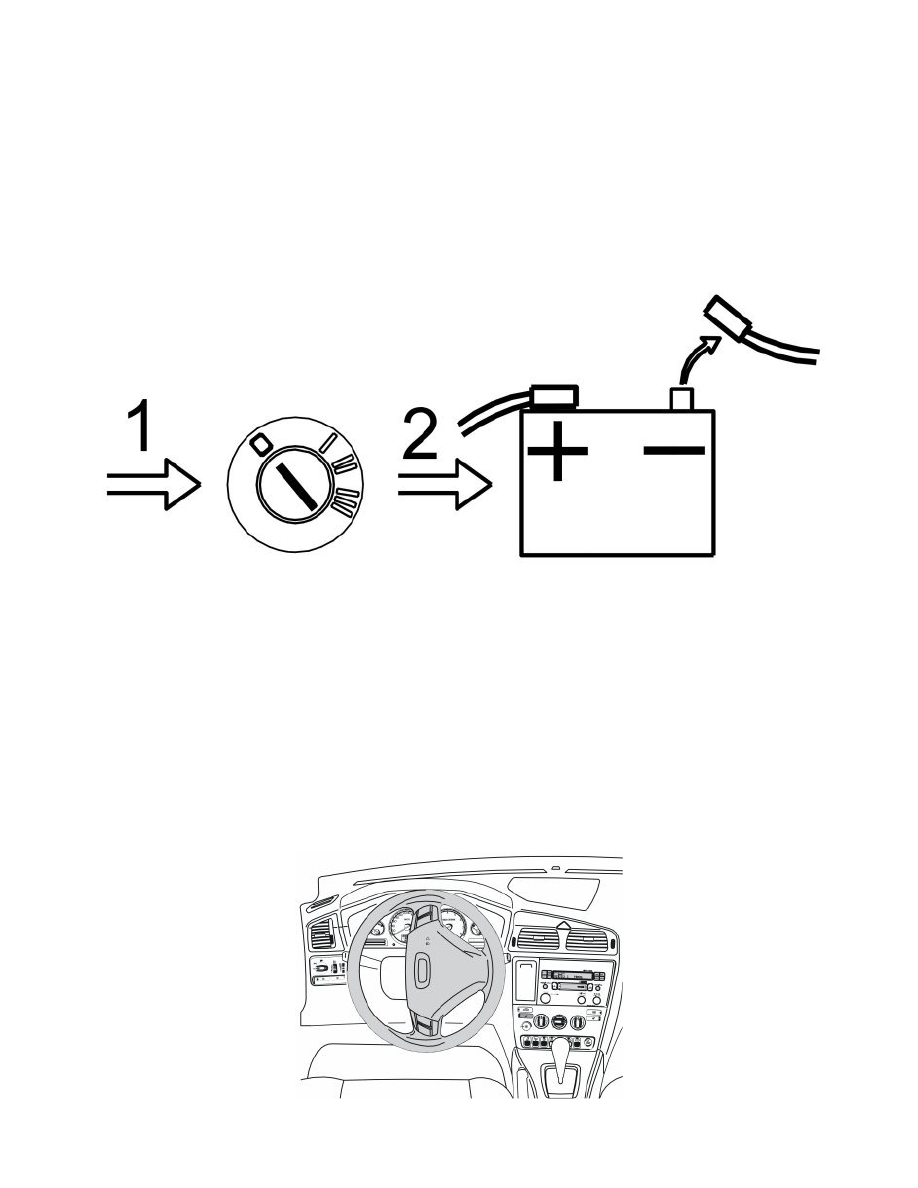 at least five minutes. Then disconnect the battery negative lead before disassembling any of the connectors.
Steering wheel mounted remote control for the radio
Preparations
-
Turn the ignition key to position 0
-
Remove the ignition key.
Note! Wait at least five minutes before disassembling the connectors or removing other equipment.
-
Disconnect the battery negative lead.
-
Turn the steering wheel 90° so that is in the position illustrated and so that the two holes on the reverse of the steering wheel are accessible.