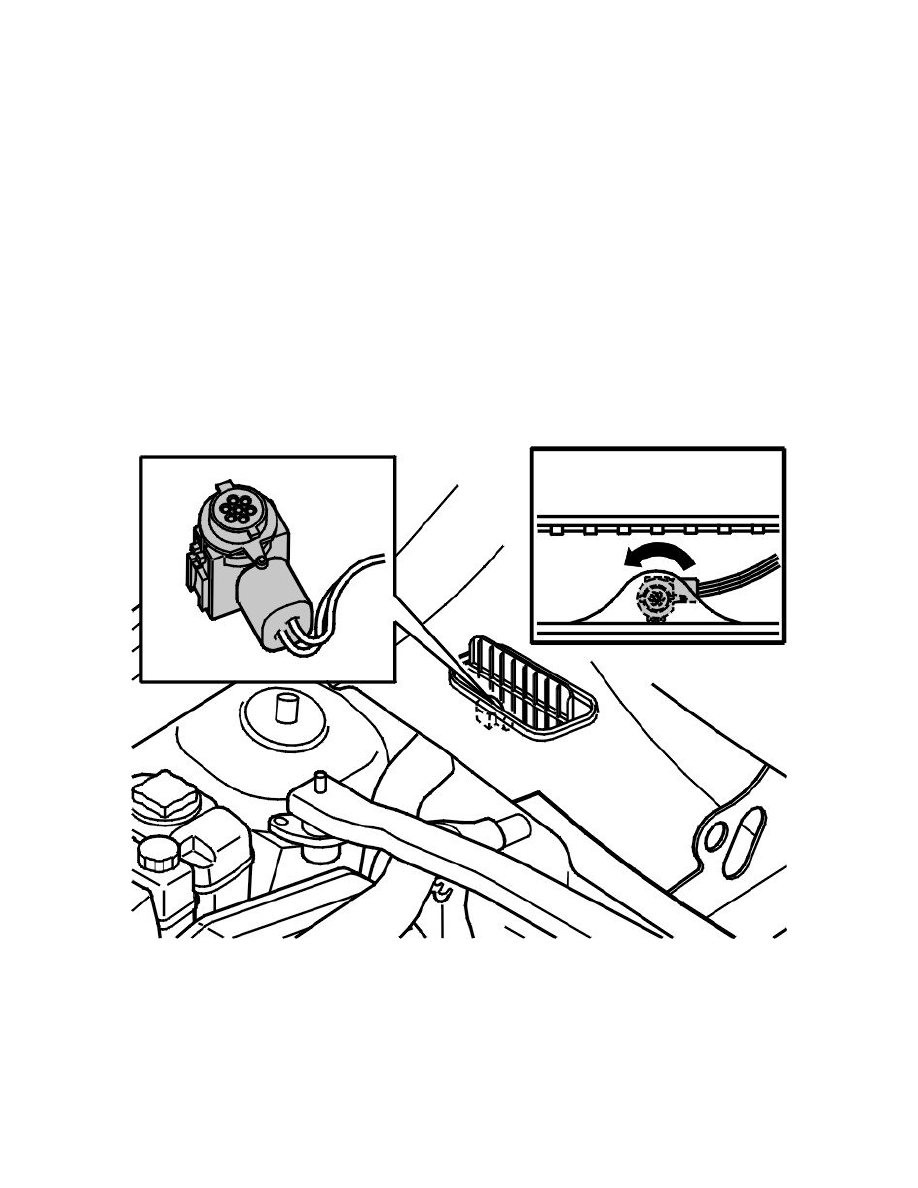 Climate Control Exhaust Gas Sensor: Service and Repair
Air quality sensor
Note! A new air quality sensor has been introduced from specific chassis numbers for model year 2002.
The old air quality sensor is fitted in cars with the following chassis numbers:
V70 2000: -179938 (factory 1)
V70 2000: -178516 (factory 2)
V70 XC 2001: -051467
S60 2001: -102442
The following method applies for cars with chassis numbers that higher that those above.
Preparations
Remove:
-
windscreen wiper according to Wiper arm / blade, windshield, replacing See: Wiper and Washer Systems/Wiper Arm/Service and Repair/Wiper
Arm / Blade, Windshield, Replacing 
-
cover panel windscreen wiper channel.
Open the shutter for the air intake (REC).
Removing the sensor
Turn the sensor about 60° anticlockwise (see the illustration).
Note! The sensor can only be positioned one way in the groove (see the illustration).
Pull out the sensor and cable a little so the connector is accessible.
Disconnect the connector.
Installing the sensor