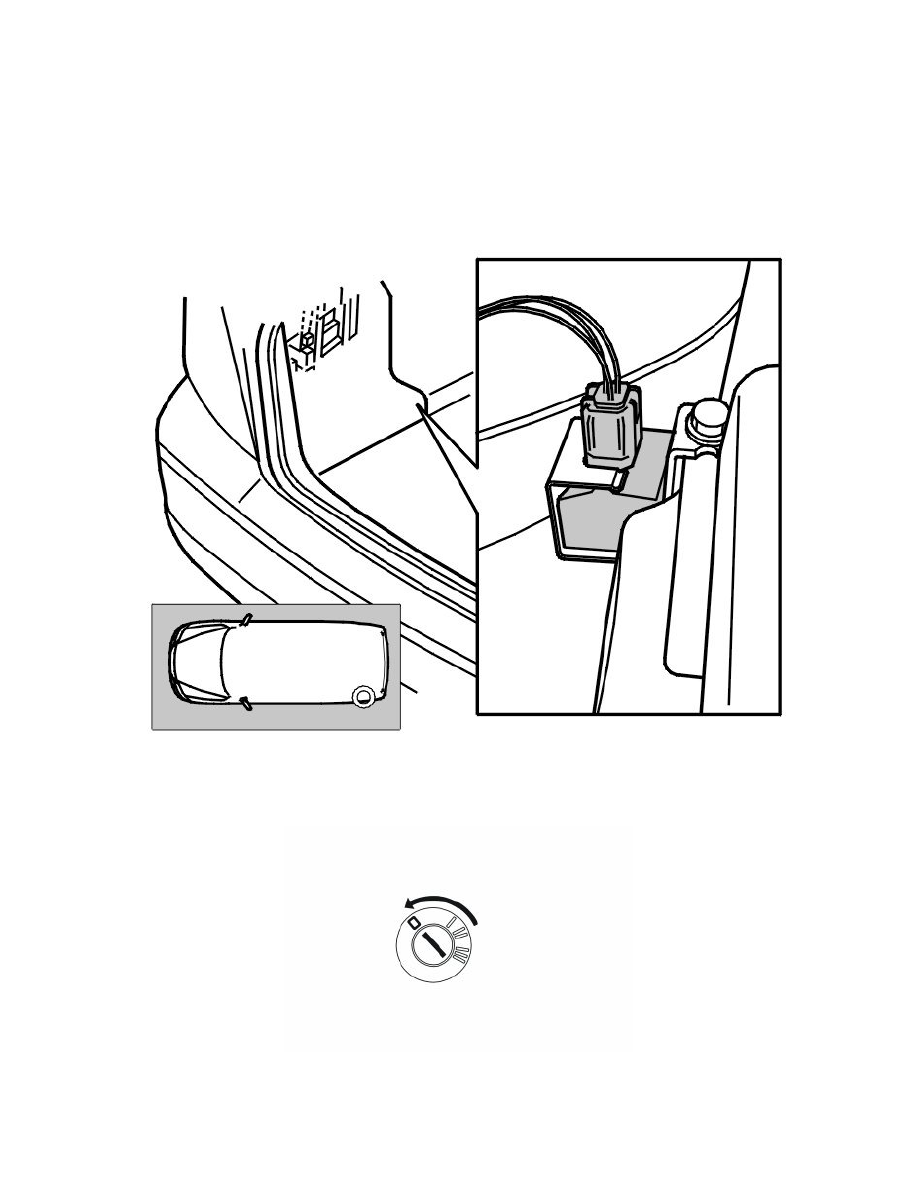 Acceleration Sensor: Service and Repair
Acceleration Sensor Bodywork Rear (Four-C), Replacing
Acceleration sensor bodywork rear (Four-C), replacing 
Note! As the illustrations in this service information are used for different model years and / or models, some variation may occur. However,
the essential information in the illustrations is always correct.
Removal
Location
The rear acceleration sensor is located behind the left-hand wheel arch in the cargo compartment, see the illustration.
Preparatory work
Ignition off.
Remove the hatch in the rear side panel on the left-hand side of the cargo compartment.
Removing the acceleration sensor