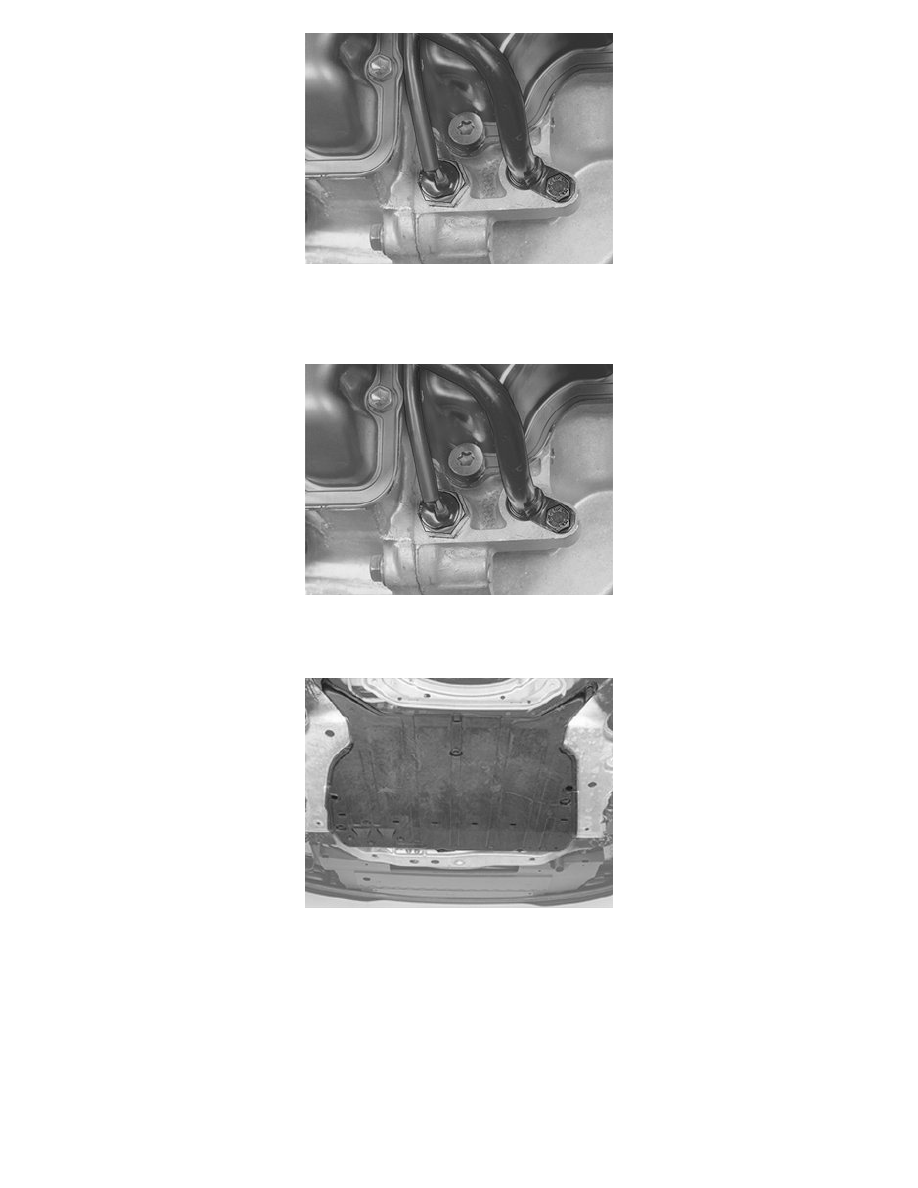 Clean thoroughly around the sensor. Remove it.
Collect the oil in a container.
Install the new sensor
Apply some petroleum jelly to the sensor O-ring. Tighten to 25 Nm.
Insert the cables between the oil cooler hose and control system cover
Install the splashguard under the engine.
Route the cables under the gear selector connector.
Take care not to damage the cables.
Install the cables in the socket