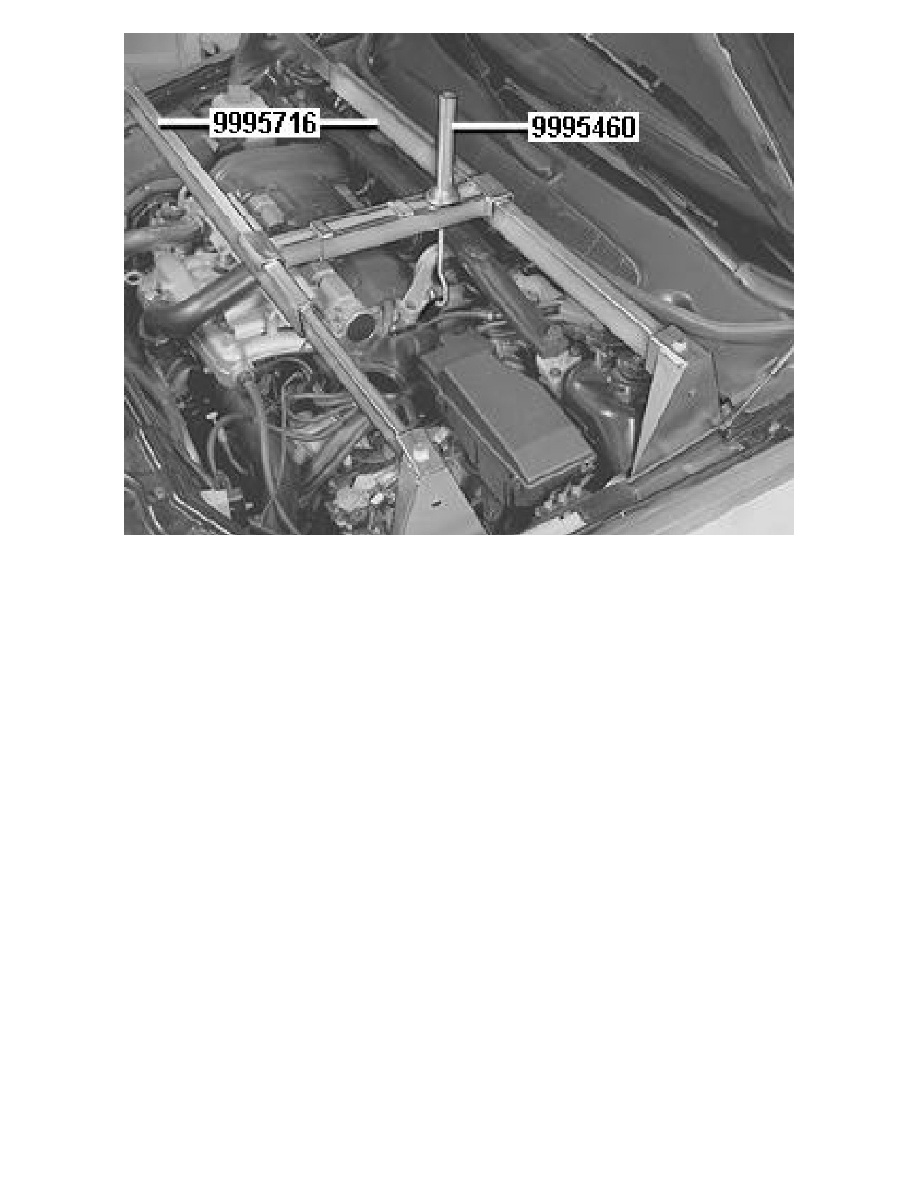 -
Install lifting beam999 5716 directly above the engine lifting eye. Position the lifting beam brackets as illustrated.
-
Connect hook 999 5460 to the lifting eye at the rear edge of the engine. Apply the hook to take the load off the engine pads.
Lifting the car 
NOTE:  Position the front lift arms so that they do not obstruct the sub-frame support plates.
Remove: