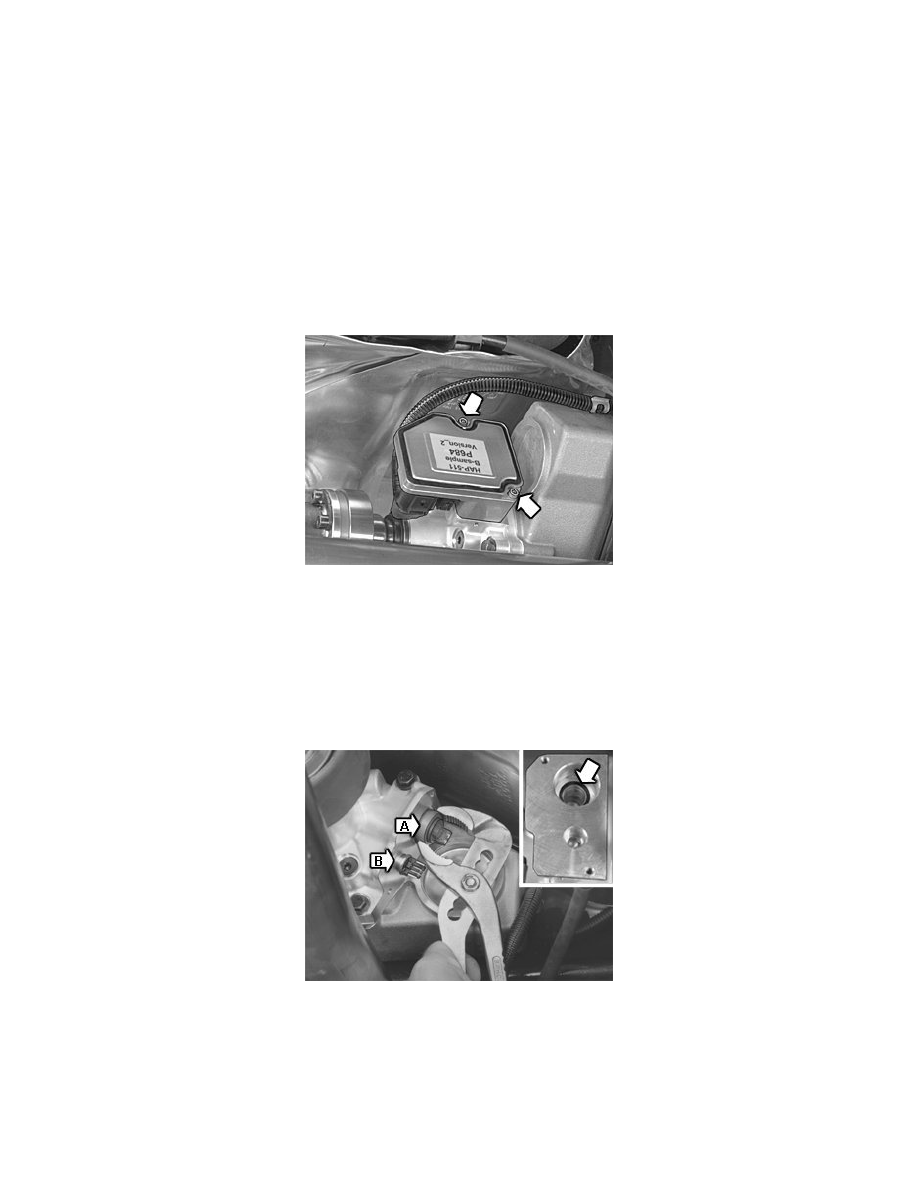 Differential Temperature Sensor/Switch: Service and Repair
Temperature / Pressure Sensor Active On Demand Coupling, Replacing
Temperature / pressure sensor active on demand coupling, replacing
Note! As the illustrations in this service information are used for different model years and / or models, some variation may occur. However,
the essential information is always correct.
Removal
Preparatory work
Ignition off.
Wait 3-4 minutes after the ignition has been switched off to reduce oil leaks on removal.
Removing the control module
Note! Clean the area around the control module thoroughly before beginning removal.
Position a container underneath the Active on Demand Coupling. Disconnect the connectors for the control module and the oil pump.
Remove:
-
the 2 screws for the control module
-
the control module with the sealing plate and the cupped washer.
Removing components from the Active on Demand coupling
Remove the throttle valve and the temperature/pressure sensor from the coupling.
A = Throttle valve.
B = Temperature/pressure sensor.
Use a large pair of pliers for removal. Grip the end of the throttle valve. Hold the pliers stable and pull the valve straight out.
Note! Make sure that no damage is caused when removing the throttle valve. The valve cannot be replaced separately. The throttle valve is
removed in order to be installed in the control module. This is done to minimize the risk of damage occurring to the contacts when installing.
Remove: