NEXT PAGE >
< PREV PAGE
XC70 AWD L6-3.2L VIN 98 B6324S (2009)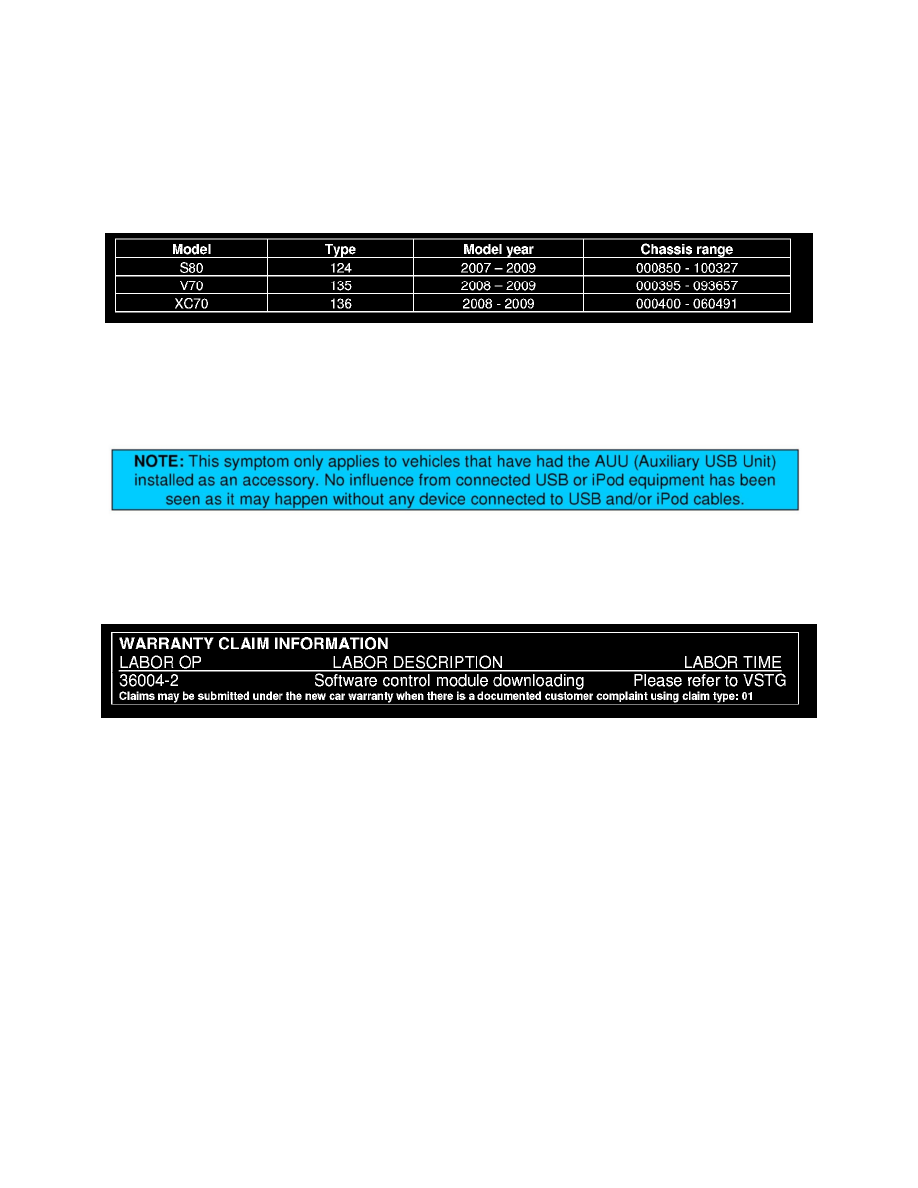 Accessory Control Display: All Technical Service Bulletins
Infotainment System - Shuts Down After Vehicle Start Up
Retailer Technical Journal 19819
Infotainment (MOST-network) may shut
down directly after start-up on
vehicles with AUU accessory
Date 01-16-2009
Note! 
If using a printed copy of this Retailer Technical Journal, first check for the latest online version.
AFFECTED VEHICLES:
DESCRIPTION:
An ICM (Infotainment Control Module) bug has been discovered that may cause the Infotainment system to shut down directly after start-up. Cycling of
the ignition key (OFF-wait 5 seconds-ON) will bring the infotainment system up to normal function again. No diagnostic trouble codes will be posted.
NOTE
SERVICE:
If the above described symptom occurs, please order and download the following; ICM Upgrade SW, P/N 30775614
WARRANTY CLAIM INFORMATION
NEXT PAGE >
< PREV PAGE