< PREV PAGE
NEXT PAGE >
XC70 AWD L6-3.2L VIN 98 B6324S (2009)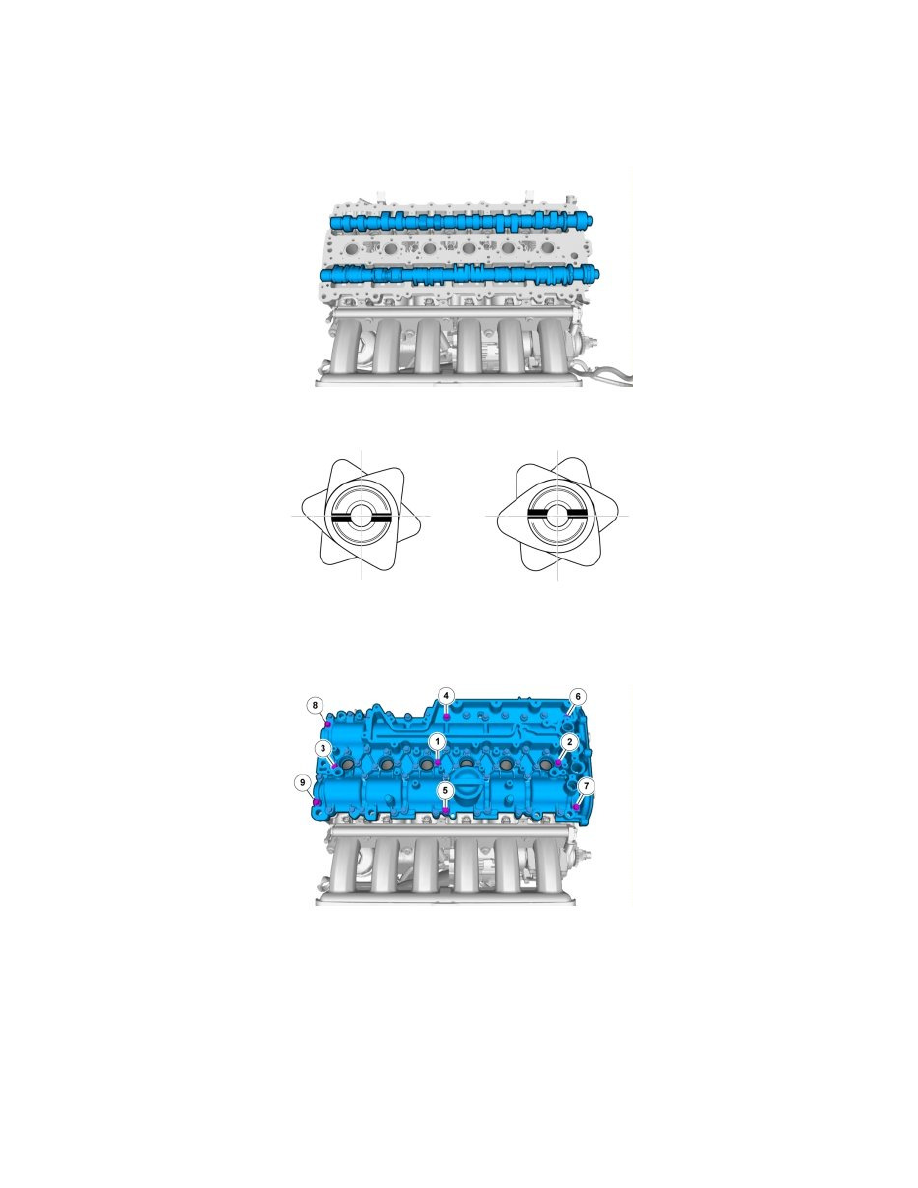 Camshaft: Service and Repair
Part 2
Camshafts (Continued)
Caution! Make sure that the oil galleries are clean and free of foreign material.
Turn the camshafts into position.
Lubricate the camshaft eccentric cam, the camshaft bearing surfaces and the top of the valve lifters. Install the camshaft cover.
Use the sequence 1- 9 and alternately, a few turns at a time, tighten the camshaft cover parallel to the cylinder head fully.
< PREV PAGE
NEXT PAGE >