< PREV PAGE
NEXT PAGE >
XC70 AWD L6-3.2L VIN 98 B6324S (2009)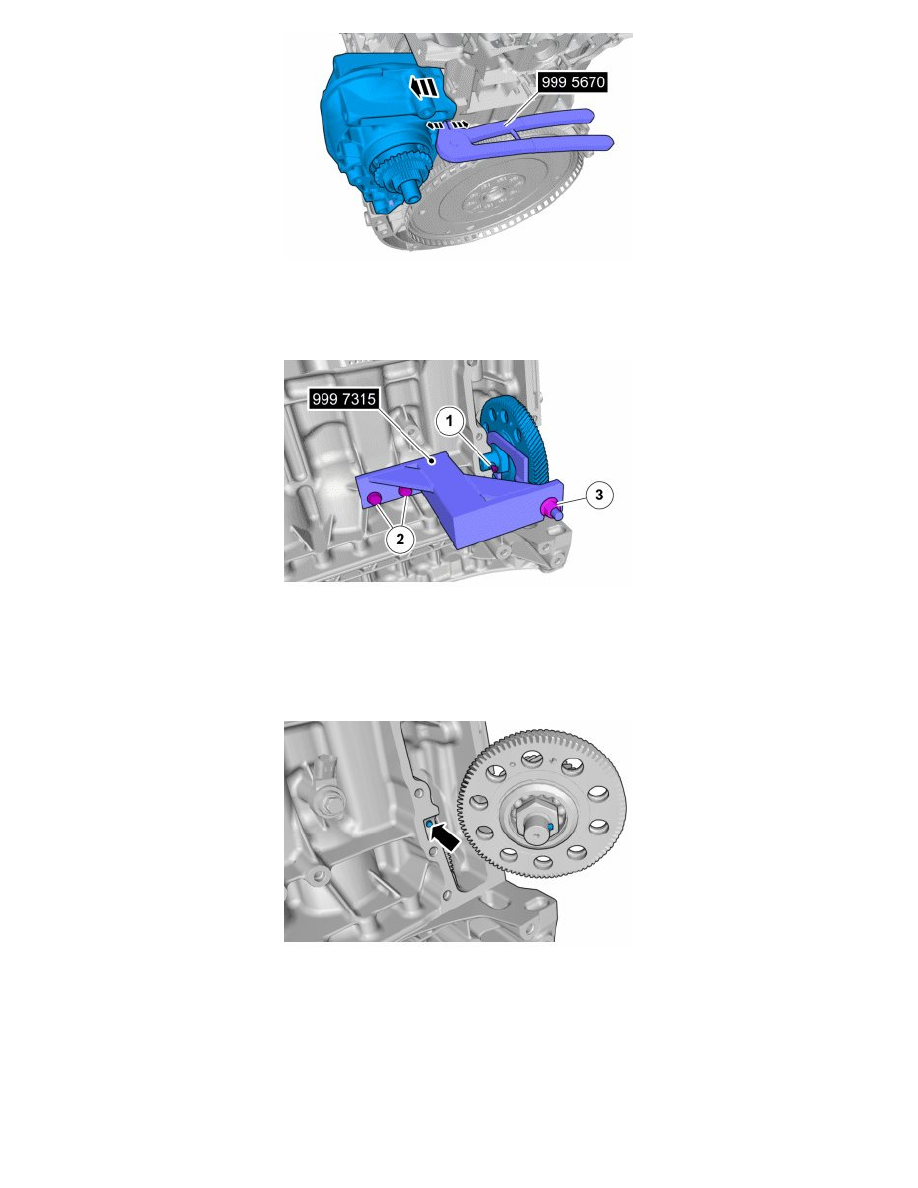 Caution! The components work together. If one component is damaged, both must be replaced at the same time.
999 5670 Pliers  See: Tools and Equipment/999 5670 Pliers 
Carefully break at the lugs to detach the gear housing from the cylinder block.
Caution! Be extra careful when handling this component.
To ensure that the lock pin follows at removal, screw a self-tapping screw into the lock pin.
1. Use: Self-tapping screws˜ 4mm.  screw in the lock pin.
2. 999 7315 Puller See: Tools and Equipment/999 7315 Puller Use: 2 pcs, M8x25. 
3. Use the nut and carefully pull out the unit. Check that the lock pin follows!
After removal, inspect the lock pin. If the lock pin has snapped in the cylinder block, the shaft has worn in its bearing recess, which means that the
cylinder block must be discarded.
< PREV PAGE
NEXT PAGE >