< PREV PAGE
NEXT PAGE >
XC70 AWD L6-3.2L VIN 98 B6324S (2009)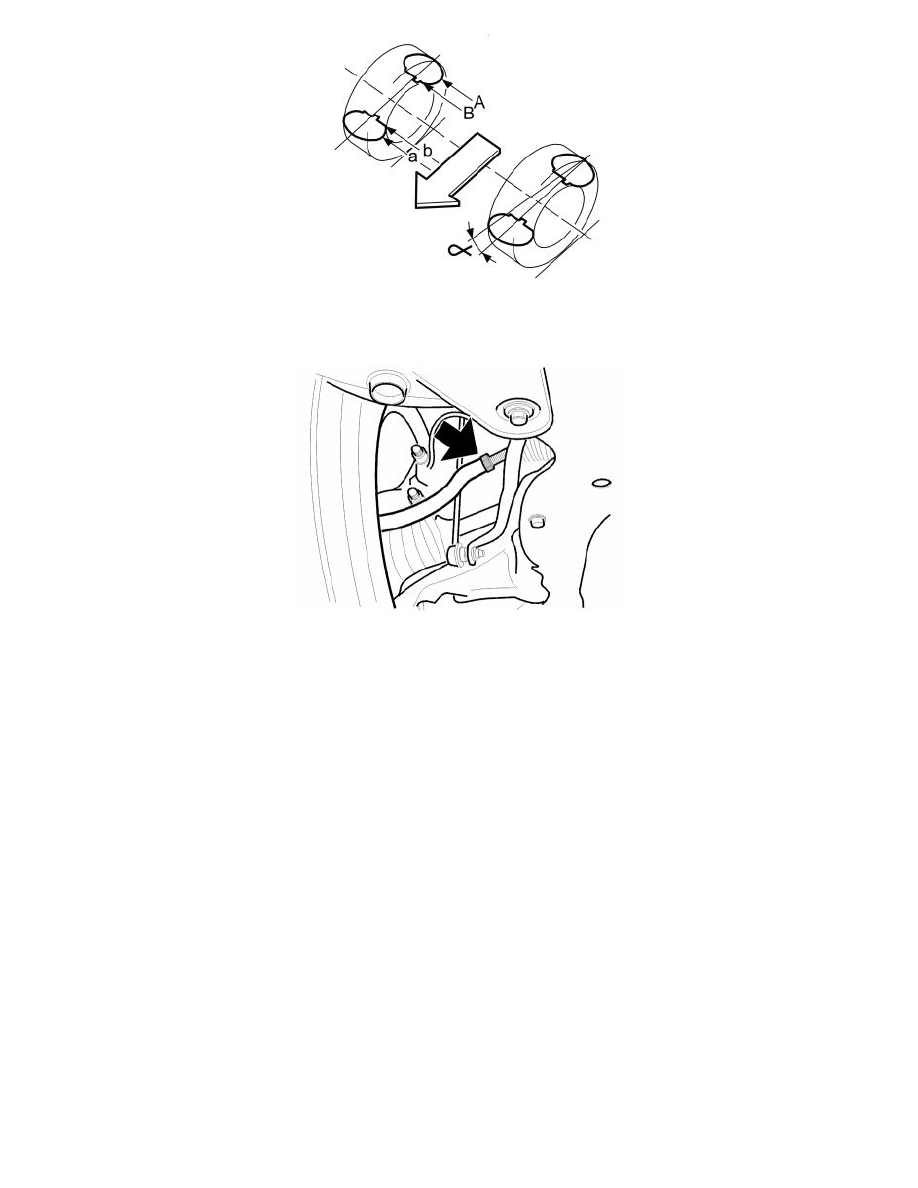 Note! The differences in the diagram are heavily exaggerated in order to illustrate the differences.
Adjusting front toe angle
Adjust with the tie rods once the lock nuts have been slackened. Positive adjustment values generate a toe-in angle while negative values generate a
toe-out angle.
Note! The lengths of the tie rods must not vary between themselves by more than 2 mm. Measure between the lock nut and the edge of thread.
Treat the strut threads using rustproofing agent after tightening.
< PREV PAGE
NEXT PAGE >