< PREV PAGE
NEXT PAGE >
XC70 AWD L6-3.2L VIN 98 B6324S (2009)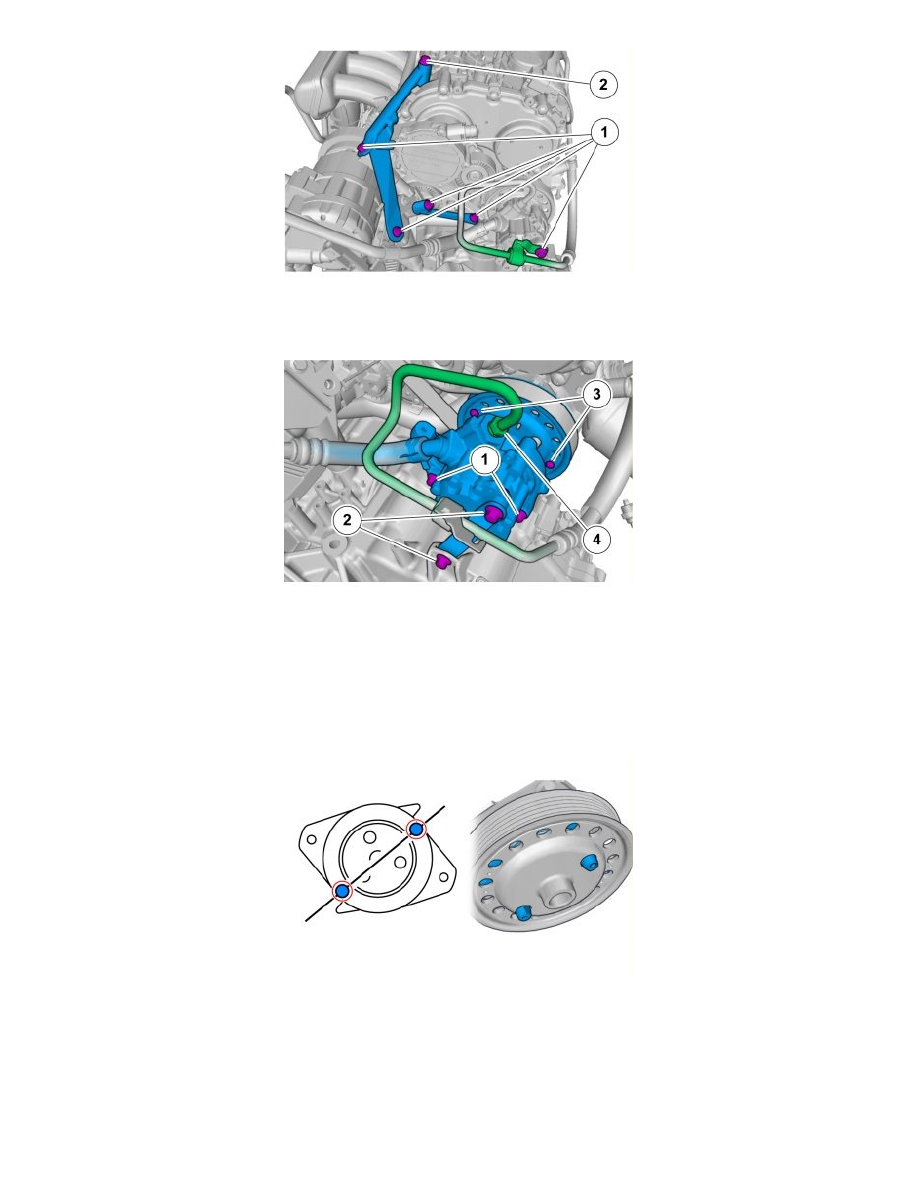 Torque: M8, 24 Nm
Torque: M10, 50 Nm
Install the following items:
1. Torque: M8, 24 Nm
2. Torque: M8, 24 Nm
3. Torque: M5, 5 Nm
4. Torque: Pressure line to power steering pump, 30 Nm
At removal Poke out the lugs from the generator pulley. Turn the power steering pump upwards, rearwards.
At installation: To facilitate aligning the water pump coupling in the power steering pump's pulley, turn the coupling until the lugs are in the 8 o'clock
and 2 o'clock positions as illustrated. Ensure that the lugs protrude through the holes in the pulley.
< PREV PAGE
NEXT PAGE >