< PREV PAGE
NEXT PAGE >
XC70 AWD L6-3.2L VIN 98 B6324S (2009)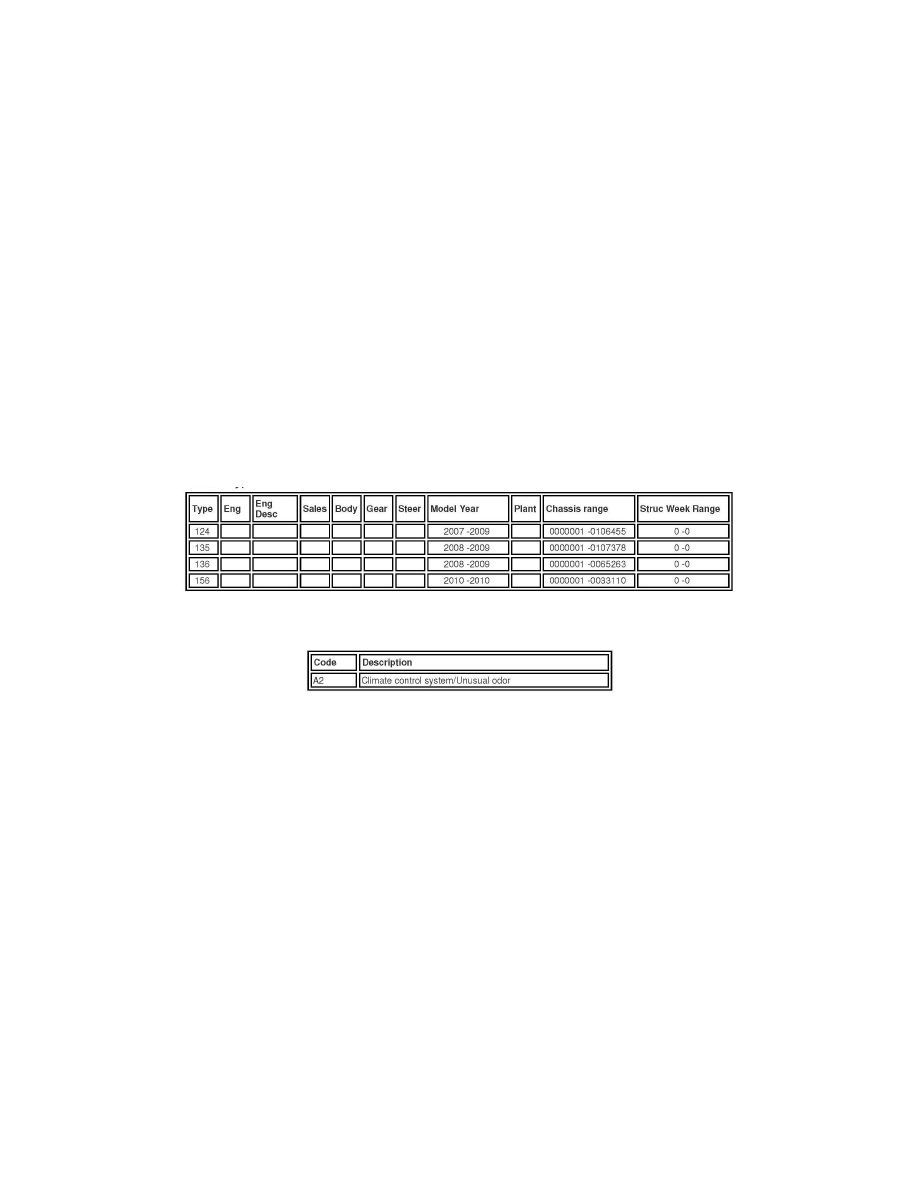 Cabin Air Filter: Customer Interest
A/C - Bad Odors After Sitting Or On Start Up
TIE Technical Journal
Title Climate unit, odor or bad smell
Ref No US17817-6.1 en-US
Issuer -
Partner 3 US 7510 Volvo Cars North America
Func Group 8730
Func Desc climate unit
Status Released
Status Date 2010-05-18
Issue Date 2010-05-18
Reference VIDA
Attachment
Vehicle Type
CSC
DTC
Text
CSC = Customer Symptom Code
DTC = Diagnostic Trouble Code
Note! 
If using a printed copy of this Retailer Technical Journal first check for the latest online version.
DESCRIPTION:
We have some complaints about odor or bad smell coming from the climate unit when start the car in the morning or when the car has been standing for
a while after driving
Afterblow function has been implemented in production 09w1 5 (see chassi number end in header) and will be set in default off mode.
The Afterblow function is not possible to activate on cars with IMS(Interior Motion Sensor) sensor due to increased airflow which may cause false
alarms.
SERVICE:
We suggest to perform the service actions mentioned below in order to solve the problem with odor
< PREV PAGE
NEXT PAGE >