< PREV PAGE
NEXT PAGE >
XC70 AWD L6-3.2L VIN 98 B6324S (2009)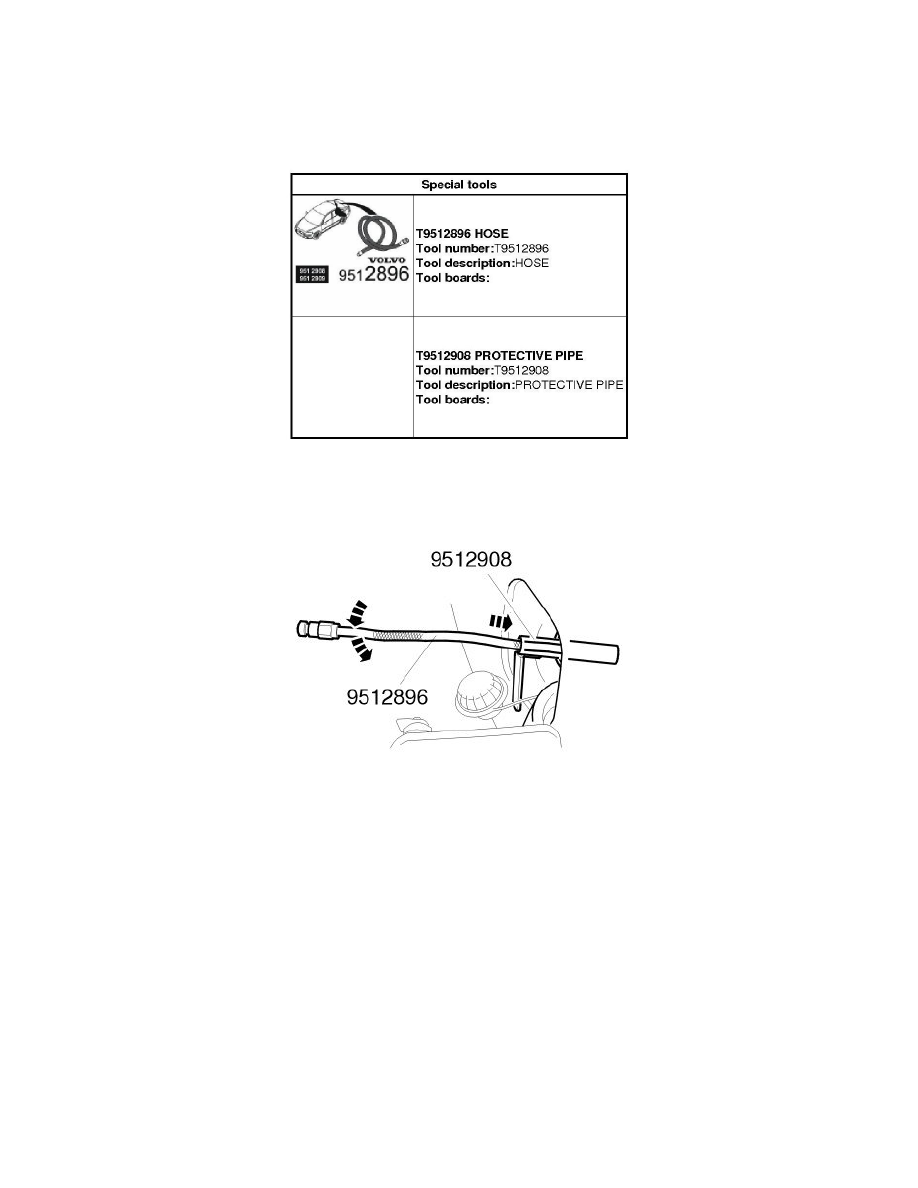 Fuel Pressure Release: Service and Repair
Fuel Tank Draining
Fuel tank draining
Note! Some variation in the illustrations may occur, but the essential information is always correct.
Draining
Draining fuel tank
Warning! Explosion risk. Use a fresh air mask.
Warning! Always follow the instructions for the fuel extractor to avoid accidents.
Insert the hose: 951 2896 Hose See: Tools and Equipment/951 2896 Hose , with the protective pipe: 951 2908 Protective pipe See: Tools and
Equipment/951 2908 Protective Pipe  to protect the throttle washer in the fuel filler pipe.
Turn the hose whilst sliding it downwards so that it clears any obstacles.
Connect the hose to a fuel extractor.
Draw out fuel until air comes out.
Caution! If the fuel tank has been filled with the incorrect type of fuel, the engine must not be started before the fuel system has been cleaned.
Start the engine and allow to idle.
Continue to draw out fuel until the vehicle's fuel gauge reads empty.
Switch off the engine.
Note! Pull the hose out carefully to prevent damage to the evacuation valve.
Remove the hose.
< PREV PAGE
NEXT PAGE >