< PREV PAGE
NEXT PAGE >
XC70 AWD L6-3.2L VIN 98 B6324S (2009)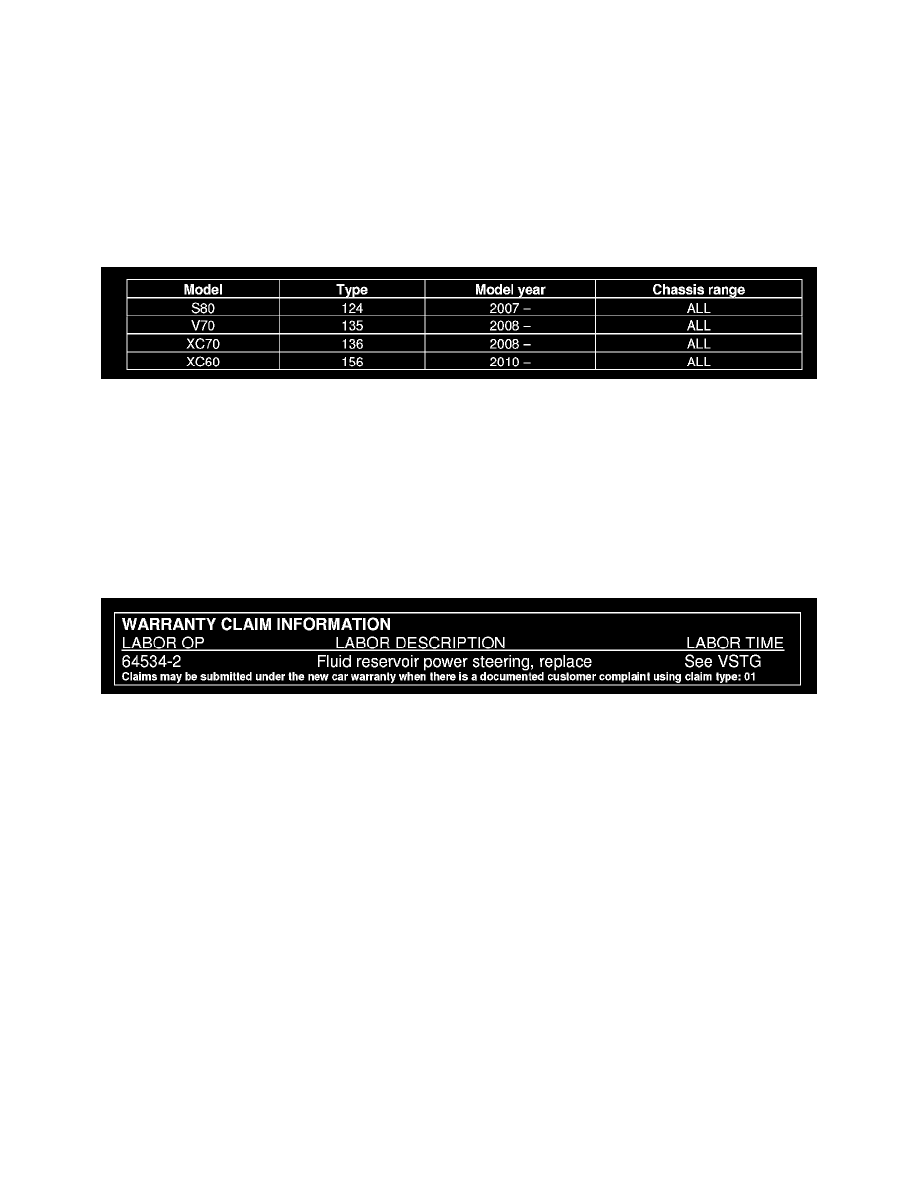 Power Steering Fluid Filter: All Technical Service Bulletins
Steering - Power Steering Pump Whine When Steering
Retailer Technical Journal 18008 
Power steering pump,
Whining noise
Date 05-20-2009
Reference: VIDA, VSTG
Note!
If using a printed copy of this Retailer Technical Journal, first check for the latest online version.
AFFECTED VEHICLES:
DESCRIPTION:
Customers may complain of a strong whining noise from the power steering pump during steering maneuvers.
SERVICE:
Drain the power steering oil from the reservoir and check the filter inside the reservoir thoroughly.
If the filter is clogged, replace the reservoir.
WARRANTY CLAIM INFORMATION
< PREV PAGE
NEXT PAGE >