< PREV PAGE
NEXT PAGE >
XC70 AWD L6-3.2L VIN 98 B6324S (2009)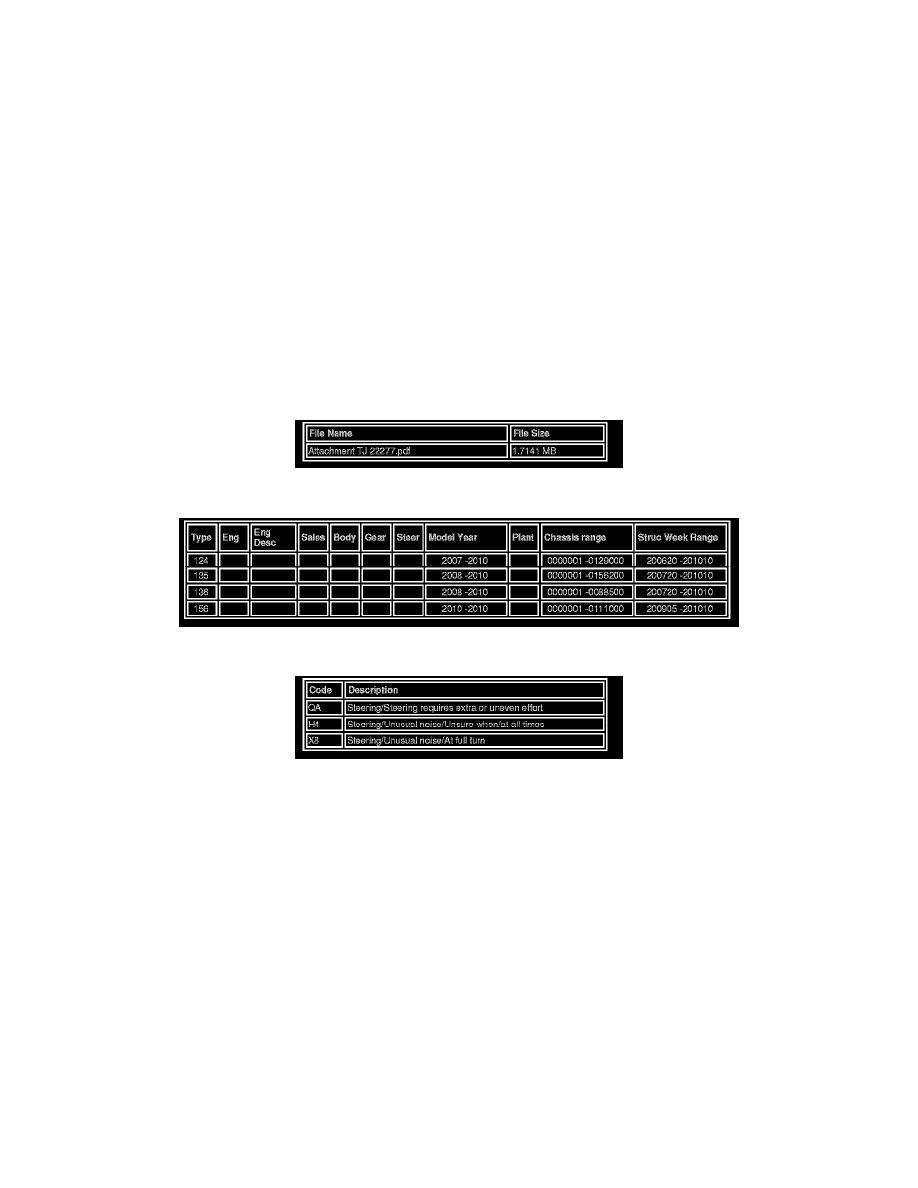 Power Steering Fluid: All Technical Service Bulletins
Steering - Power Steering Pump Noise
TIE - Technical Journal
Title Power steering Pump, noise due to contamination of steering oil
Ref No 22277.6.0 en-GB
issuer -
Partner 3 US 7510 Volvo Cars North America
Func Group 6453
Func Desc power steering pump, complete
Status Released
Status Date 2010-08-24
Issue date 2010-07-20
Reference VIDA, VSTG
ATTACHMENT
VEHICLE TYPE
CSC
DTC
Text
CSC = Customer Symptom Code
DTC = Diagnostic Trouble Code
Note!
If using a printed copy of this Retailer Technical Journal, first check for the latest online version.
DESCRIPTION:
When diagnosing an unusual noise from the power steering pump or that steering requires extra effort due to low power steering pressure attention
should be paid to the contaminants in the power steering oil.
Analysis has shown that the steering system could be contaminated with small particles originating from the manufacturing process of the power steering
hoses. These particles may cause damage to the power steering pump. In these cases small metal particles can be found in the steering oil reservoir. See
photos 1 and 2 in the attachment.
< PREV PAGE
NEXT PAGE >