Fuses and Circuit Breakers|Locations >
< Brake Bleeding|Service and Repair|Page 2867
XC70 AWD L6-3.2L VIN 98 B6324S (2009)
Fuses and Circuit Breakers
Fuse
Component Information
Technical Service Bulletins
Entertainment System - Fuse Locations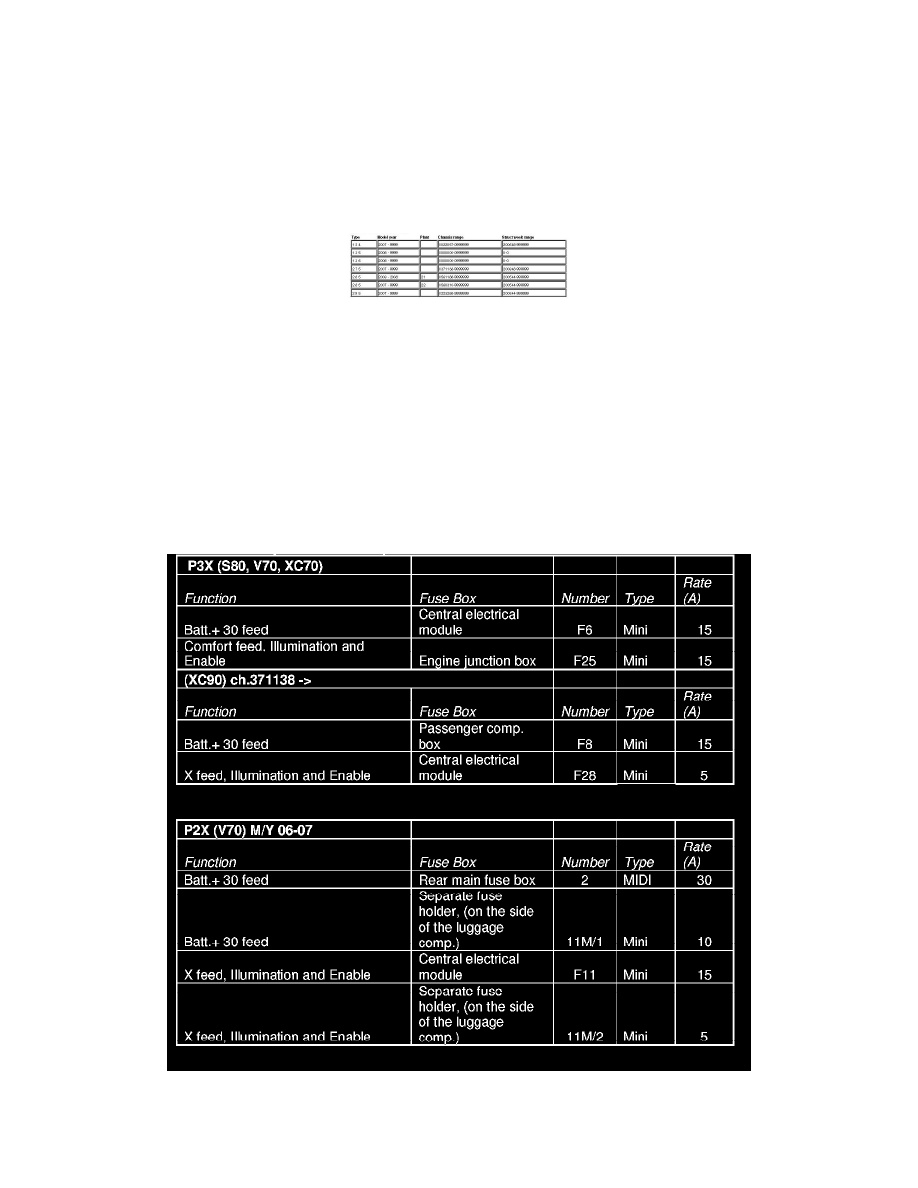 Fuse: Technical Service Bulletins
Entertainment System - Fuse Locations
Retailer Technical Journal 15242
Factory RSE fuse arrangement W648 ->
Date: 09-15-2008
Reference: VIDA fault tracing
Note!
If using a printed copy of this Retailer Technical Journal, first check for the latest online version.
AFFECTED VEHICLES:
DESCRIPTION: 
Information regarding the fuse arrangement in RSE (rear seat
entertainment) cars after structure week 2006-48. See illustration.
SERVICE:
If the Factory installed RSE-system will not power up, please check the fuse for the 12V outlet. For fuse location, please check the chart.
The 12V outlet fuse can be blown due to auxiliary equipment that customer has used or even a coin etc. that has been dropped in to the socket can cause
the fuse to blow.
Fuse Arrangement Factory RSE W648 >
Fuses and Circuit Breakers
Fuse
Component Information
Technical Service Bulletins
Entertainment System - Fuse Locations
Fuses and Circuit Breakers|Locations >
< Brake Bleeding|Service and Repair|Page 2867