< PREV PAGE
NEXT PAGE >
XC70 AWD L6-3.2L VIN 98 B6324S (2009)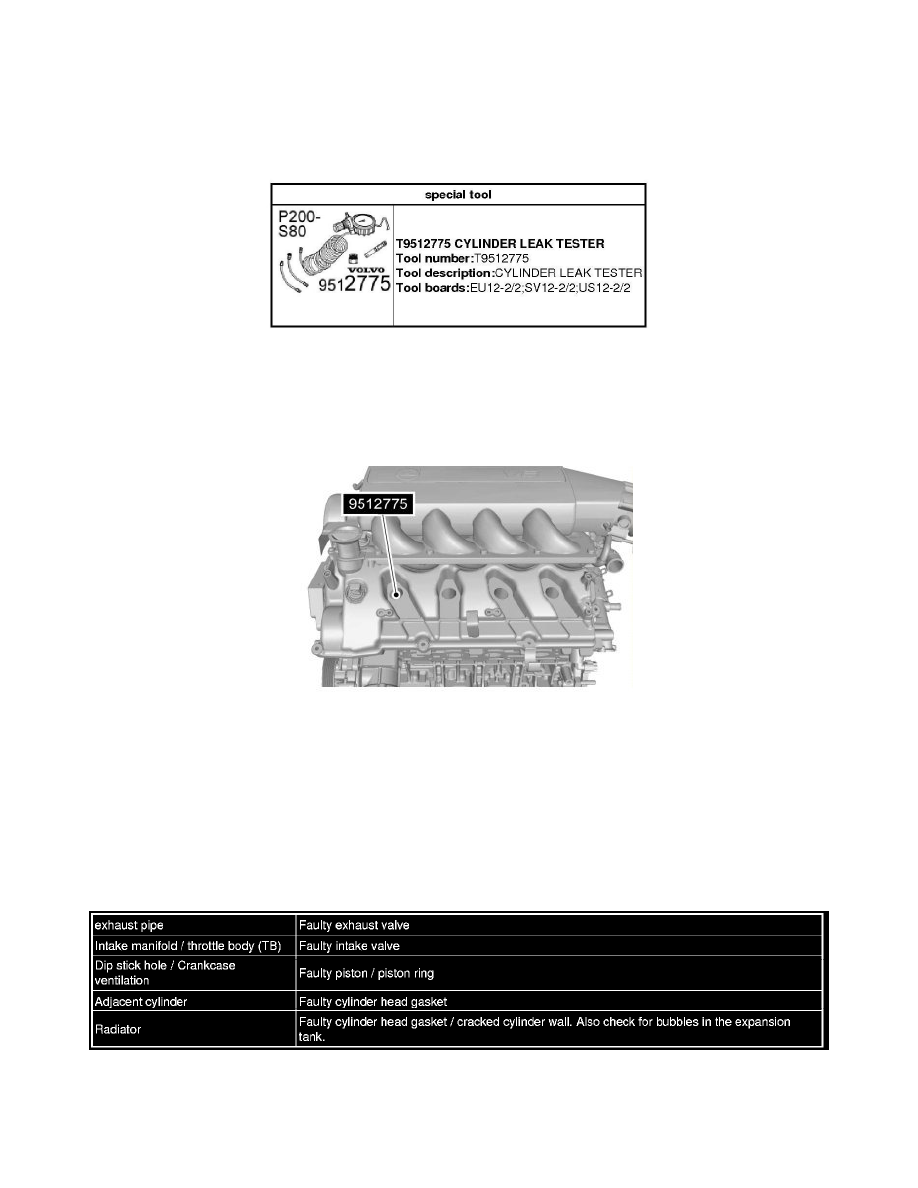 Compression Check: Testing and Inspection
Leak detecting cylinder
Operation number: 21003-2
Note! Some variation in the illustrations may occur, but the essential information is always correct.
Preparatory work
Run the engine to operating temperature so that the thermostat is open.
Remove the spark plugs.  See: Spark Plug/Service and Repair 
Cylinder leakage test
951 2775 Cylinder leak tester See: Tools and Equipment/951 2775 Cylinder Leak Tester 
Cylinder leakage test
-
make sure that the piston to be measured is at top dead center in the compression phase.
-
connect a metered air pressure to the relevant cylinder via an adapter that is secured in the spark plug / glow plug well.
-
A gauge is used to measure the size of the leakage from the cylinder.
The gauge is a pressure sensor with a regulator and displays the size of the leak expressed as a percentage.
Fault-tracing
The source of a leak can be located by analyzing sound at the following points.
Note! There is leakage at the piston rings even on a perfect engine. This is the only place where a small leak is permissible.
Check 
If a leak is detected that is assumed to come from the valve system, first check that the piston in the relevant cylinder is at top dead center (TDC). Then
< PREV PAGE
NEXT PAGE >