< PREV PAGE
NEXT PAGE >
XC70 AWD L6-3.2L VIN 98 B6324S (2009)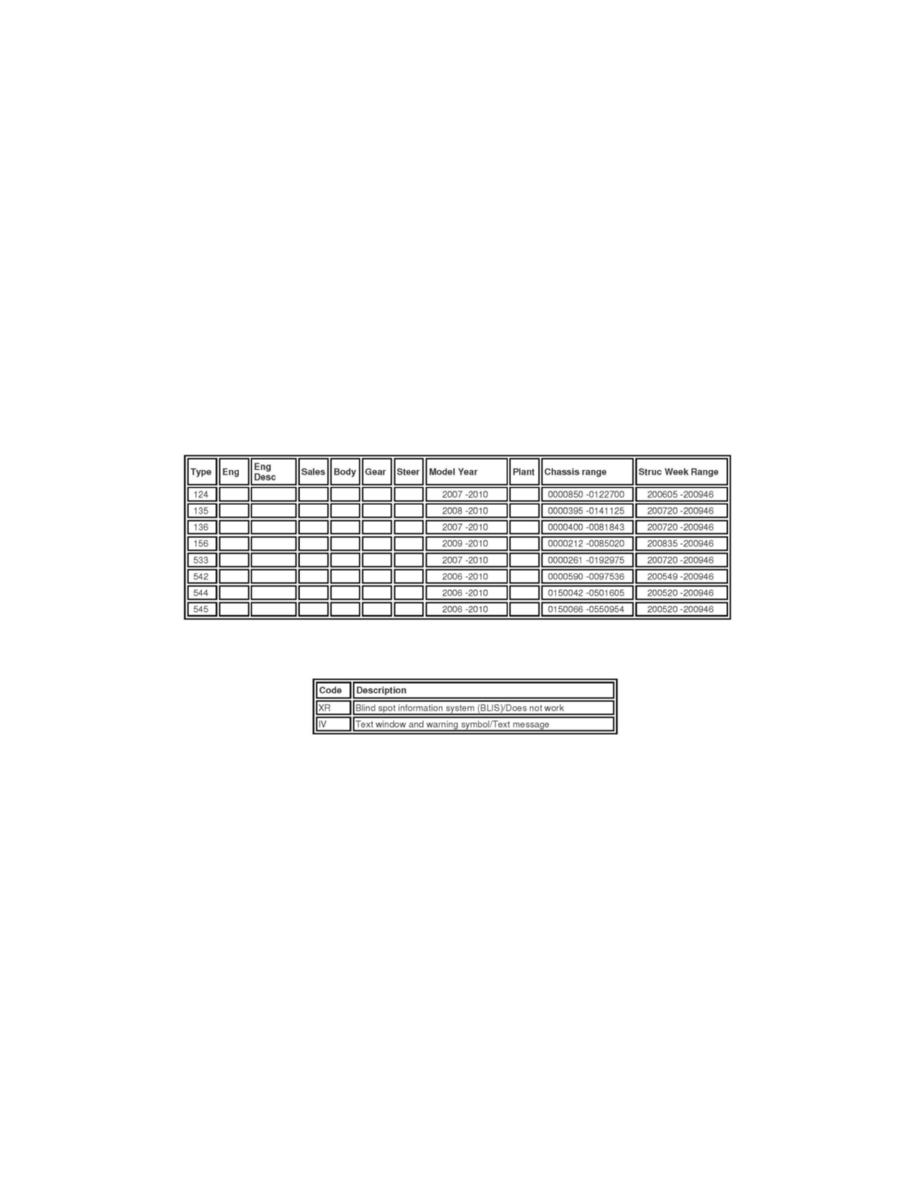 Collision Avoidance Module: Customer Interest
Collision Avoidance - 'BLIS Service Required' Message
TIE - Technical Journal
Title: "BLIS Service required", message in DIM.
Ref No: US2225464.4.4.0 en-US
Issuer: -
Partner: 3 US 7510 Volvo Cars North America
Func Group: 8468
Func Desc: software
Status: Released
Status Date: 2010-05-10
Issue date: 2010-05-07
Reference:
Attachment
Vehicle Type
CSC
DTC
Text
CSC = Customer Symptom Code
DTC = Diagnostic Trouble Code
NOTE!
THIS DOCUMENT SUPERSEDES THE PREVIOUS RETAILER TECHNICAL JOURNAL 22254 DATED 01-19-2010. S/W for S80/V70/XC70 and
XC60 added. PLEASE UPDATE YOUR FILES.
DESCRIPTION:
In the Drivers Information Module (DIM), the message "BLIS service required" may appear. This may be caused by diagnostic set up for the Blind Spot
Information System (BLIS).
SERVICE:
A new software for BLIS message "service required" is now available.
When having any BLIS related issue first see RTJ 21232 for full understanding of the BLIS 
< PREV PAGE
NEXT PAGE >