< PREV PAGE
NEXT PAGE >
XC70 AWD L6-3.2L VIN 98 B6324S (2009)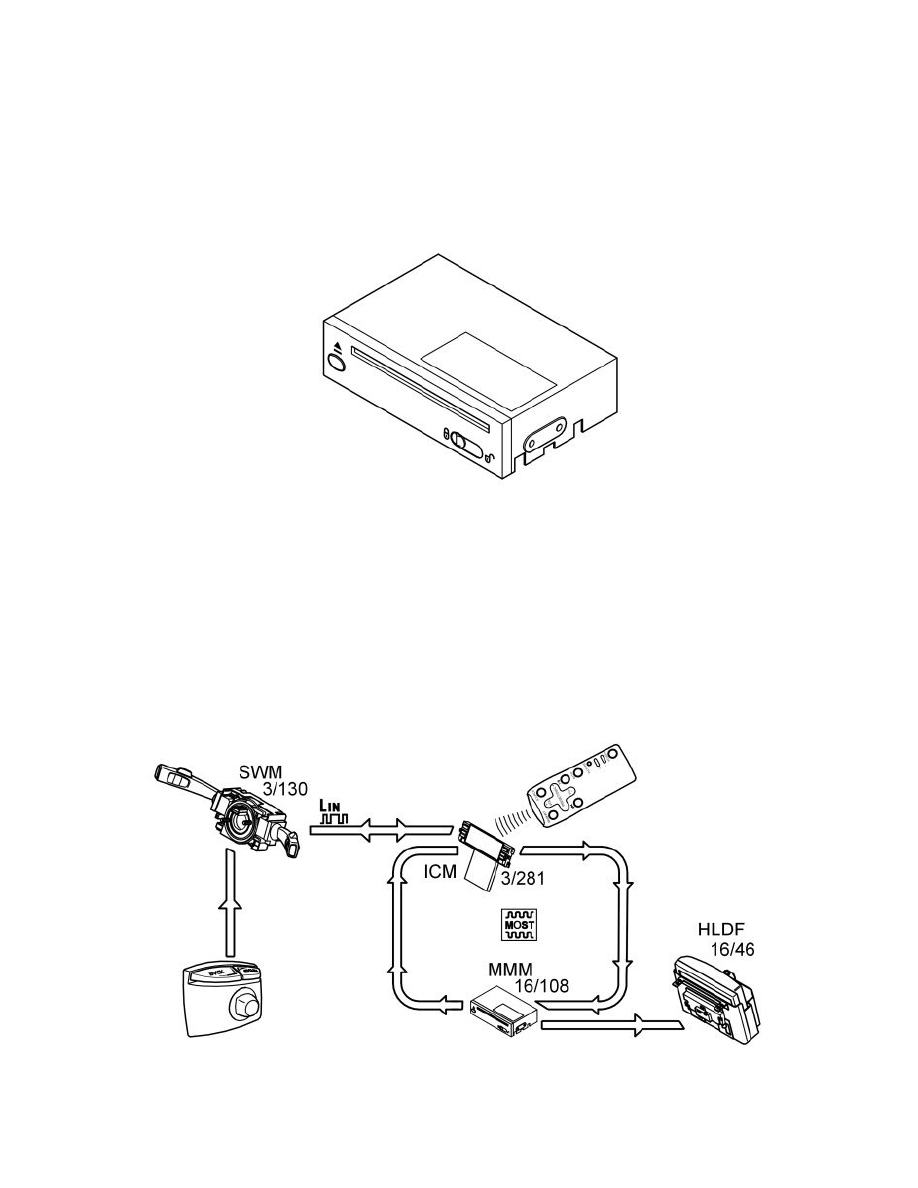 signals to the high level display front (HLDF).
The menu system of the screen can be navigated with the navigation buttons on the back of the steering wheel or via the remote control for the screen.
The remote control receiver, the IR eye, is located on the infotainment control module (ICM).
For XC60 the IR-eye is located in keypad on the center console.
For more information, see Design and Function, High level display front (HLDF).
Function
Function
Control module
The DVD player is used for navigation. The multimedia module (MMM) has several different user functions, such as:
-
navigation
-
start menu for navigation
-
system settings for navigation
The start menu shows the various functions available to the user on the screen.
Certain functions can be configured by the user in system settings. These functions are:
-
date and time
-
user settings, such as password.
The following functions are displayed on the high level display front (HLDF):
-
navigation
Menu navigation
The navigation buttons located on the back of the steering wheel can be used to navigate the menu on the high level display front (HLDF) (16/46).
The buttons consist of:
-
a back button
-
an enter button
< PREV PAGE
NEXT PAGE >