< PREV PAGE
NEXT PAGE >
XC70 AWD L6-3.2L VIN 98 B6324S (2009)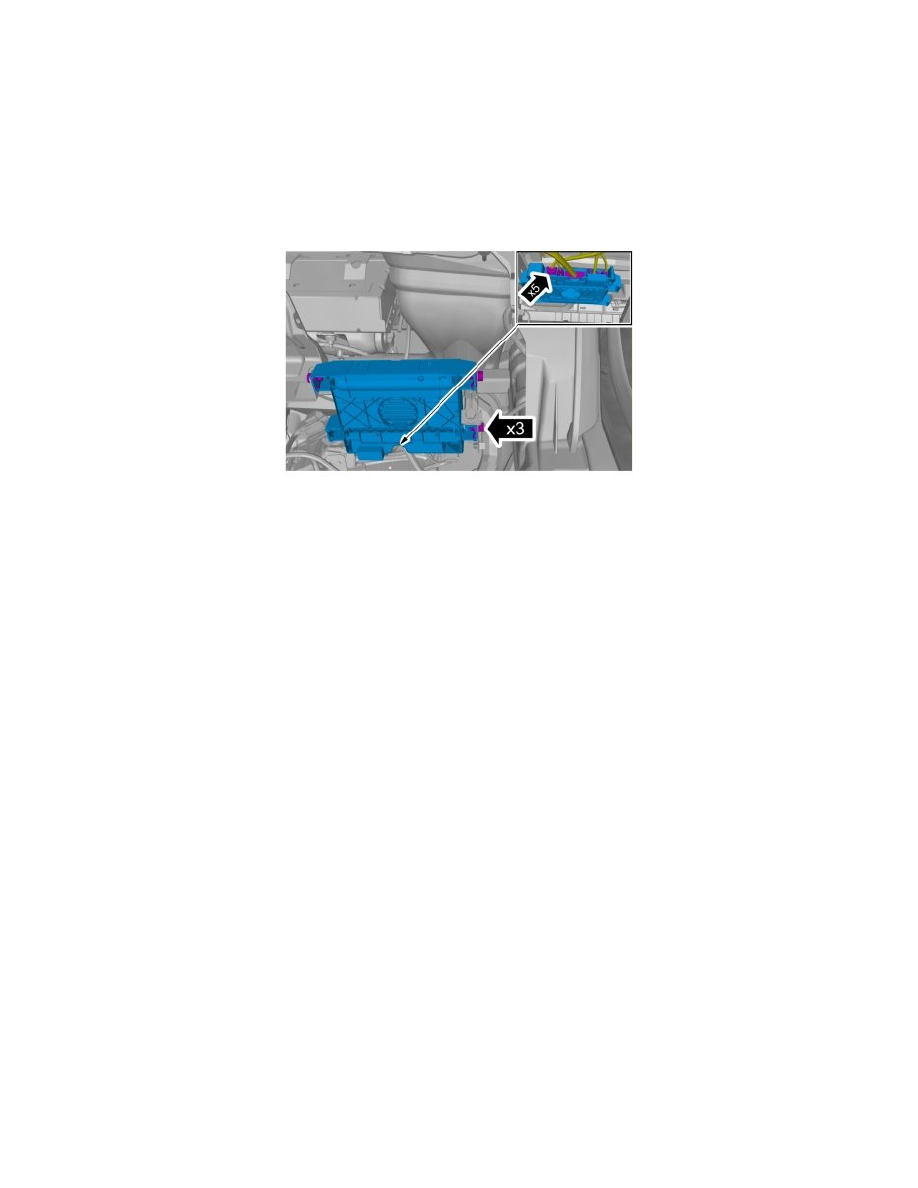 Communications Control Module: Service and Repair
Phone Module (PHM)
Phone Module (PHM)
Removal
Note! Removal steps in this procedure may contain installation details.
Remove glove compartment Refer to: Glove compartment See: Body and Frame/Interior Moulding / Trim/Glove Compartment/Service and
Repair/Glove Compartment 
Caution! Make sure that the fiber optic cables are not bent to a radius of less than 25 mm.
Note! Make sure that the component terminals are not bent or damaged.
Torque: M6, 10 Nm
Installation
To install, reverse the removal procedure.
Vehicles with Volvo On Call
Order and download appropriate software. See: Testing and Inspection/Programming and Relearning
Perform Volvo on call, activation Refer to: Volvo On Call, activation See: Accessories and Optional Equipment/Emergency Contact Button/Service and
Repair/Procedures/Volvo On Call, Activation 
Perform Volvo on call, reactivation Refer to: Volvo On Call, re-activation See: Accessories and Optional Equipment/Emergency Contact Button/Service
and Repair/Procedures/Volvo On Call, Re-Activation 
Perform Volvo on call, deactivation (cancellation) Refer to: Volvo On Call, deactivation (canceling) See: Accessories and Optional
Equipment/Emergency Contact Button/Service and Repair/Procedures/Volvo On Call, Deactivation (Canceling) 
All vehicles
Order and download appropriate software. See: Testing and Inspection/Programming and Relearning
< PREV PAGE
NEXT PAGE >