< PREV PAGE
NEXT PAGE >
XC70 AWD L6-3.2L VIN 98 B6324S (2009)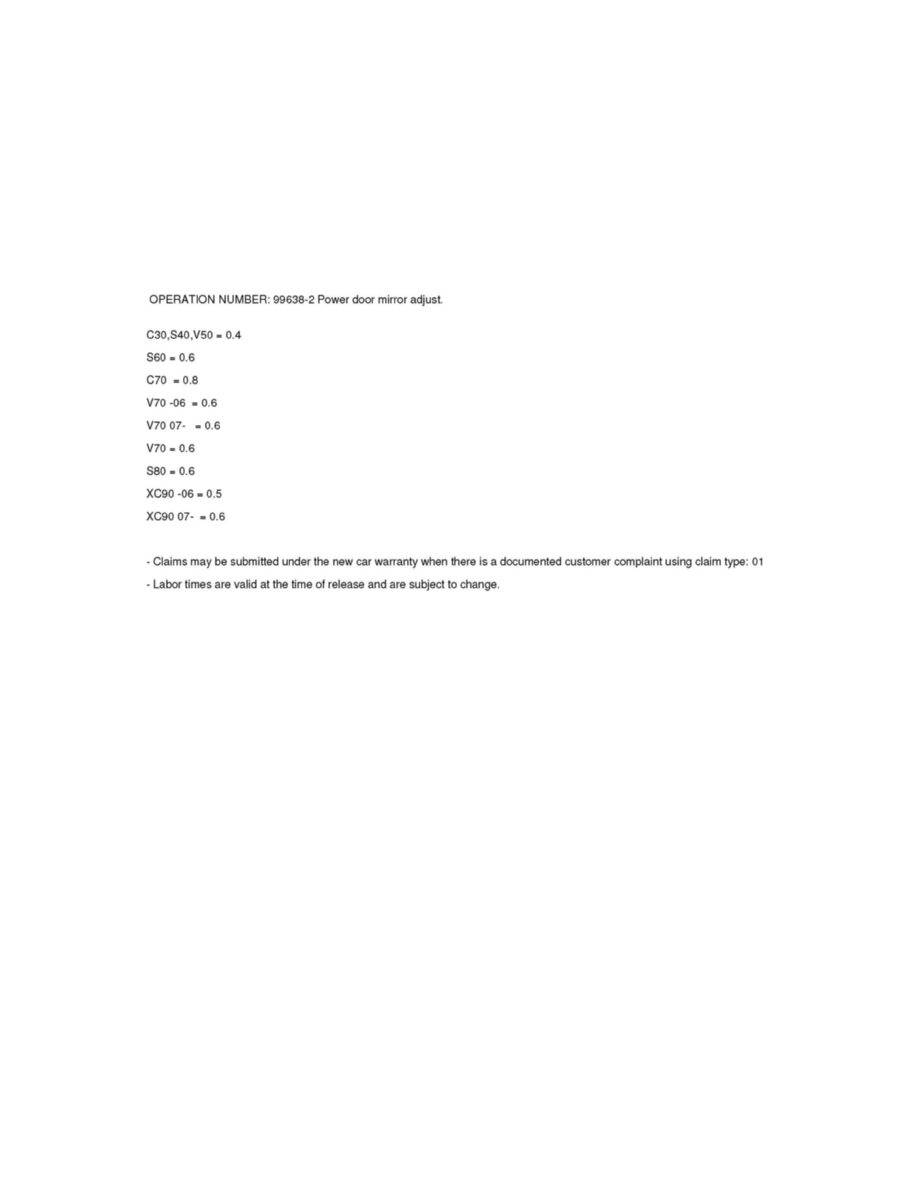 SERVICE: Carefully check the electrical connectors according to the attachment.
1) Orange connector towards motor: check if the connector is fully inserted (see attached).
If the orange connector is loose, use a drop of fast curing glue (PN 1161625) and fully insert the connector into position.
2) Green connector on DDM/PDM side: Open the connector and visually inspect for damages or corrosion. Also verify the tension of the terminals by
using PN/30656677 (square terminal, only to be used 20 times due to wear). Insert the connector in the terminals and pull out again, some tension must
be felt (no loose connection).
VOLVO STANDARD TIMES GUIDE (VSTG) INFO:
OPERATION NUMBER: 99638-2 Power door mirror adjust.
- Claims may be submitted under the new car warranty when there is a documented customer complaint using claim type: 01
- Labor times are valid at the time of release and are subject to change.
< PREV PAGE
NEXT PAGE >