< PREV PAGE
NEXT PAGE >
XC70 AWD L6-3.2L VIN 98 B6324S (2009)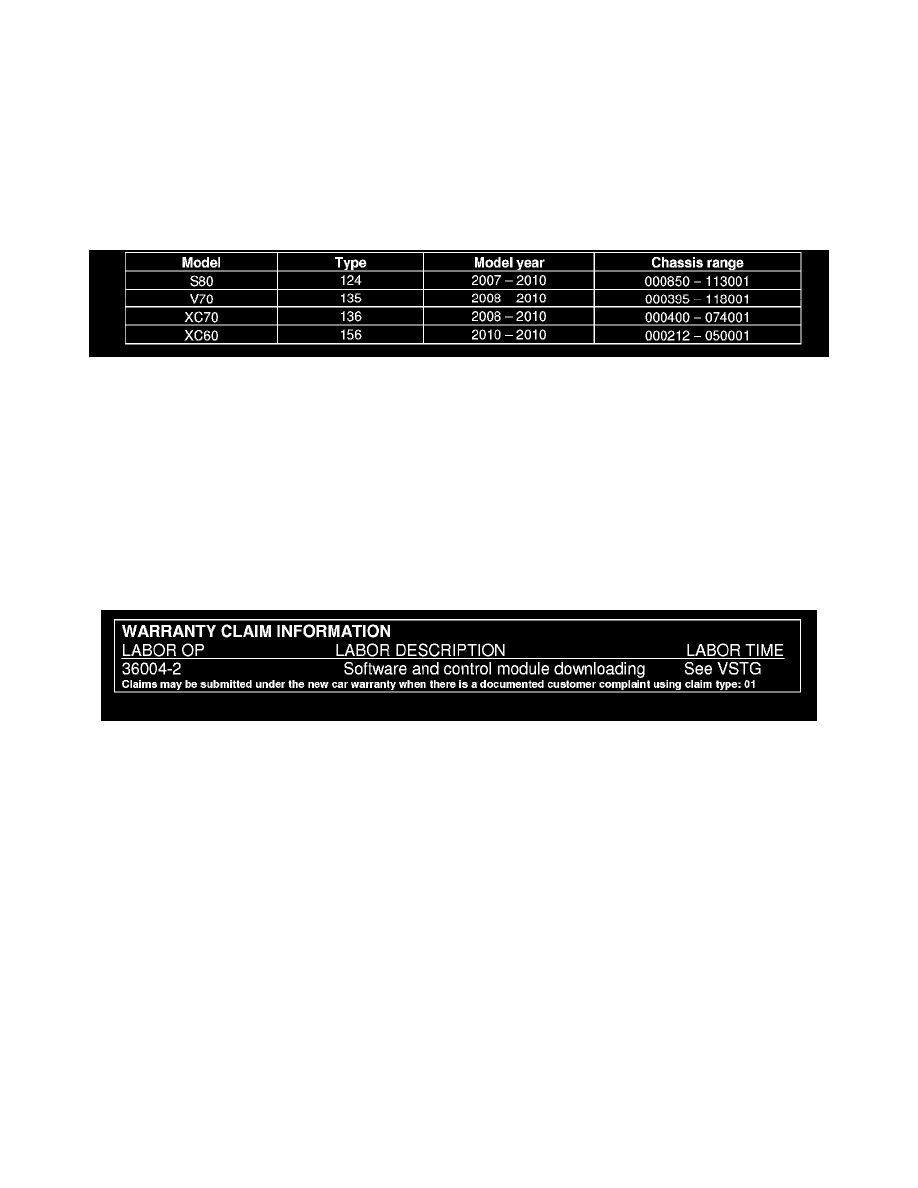 Parking Brake Control Module: All Technical Service Bulletins
Brakes - Delayed EPB Release Function
Retailer Technical Journal 21247
Electrically operated parking brake (EPB), 
Drive away function delayed
Date 06-24-2009
Reference: VIDA, VSTG
Note! If using a printed copy of this Retailer Technical Journal, first check for the latest online version.
AFFECTED VEHICLES:
DESCRIPTION:
The drive away function which releases the EPB upon take off may be delayed if the customer enters the car and drives away within 1 - 1.5 seconds.
The Parking Brake Module (PBM) needs to receive data from other control modules before it will release the EPB.
Service software has been developed to prevent this delay.
SERVICE:
Download PBM Upgrade using VIDA.
WARRANTY CLAIM INFORMATION
< PREV PAGE
NEXT PAGE >