< PREV PAGE
NEXT PAGE >
XC70 AWD L6-3.2L VIN 98 B6324S (2009)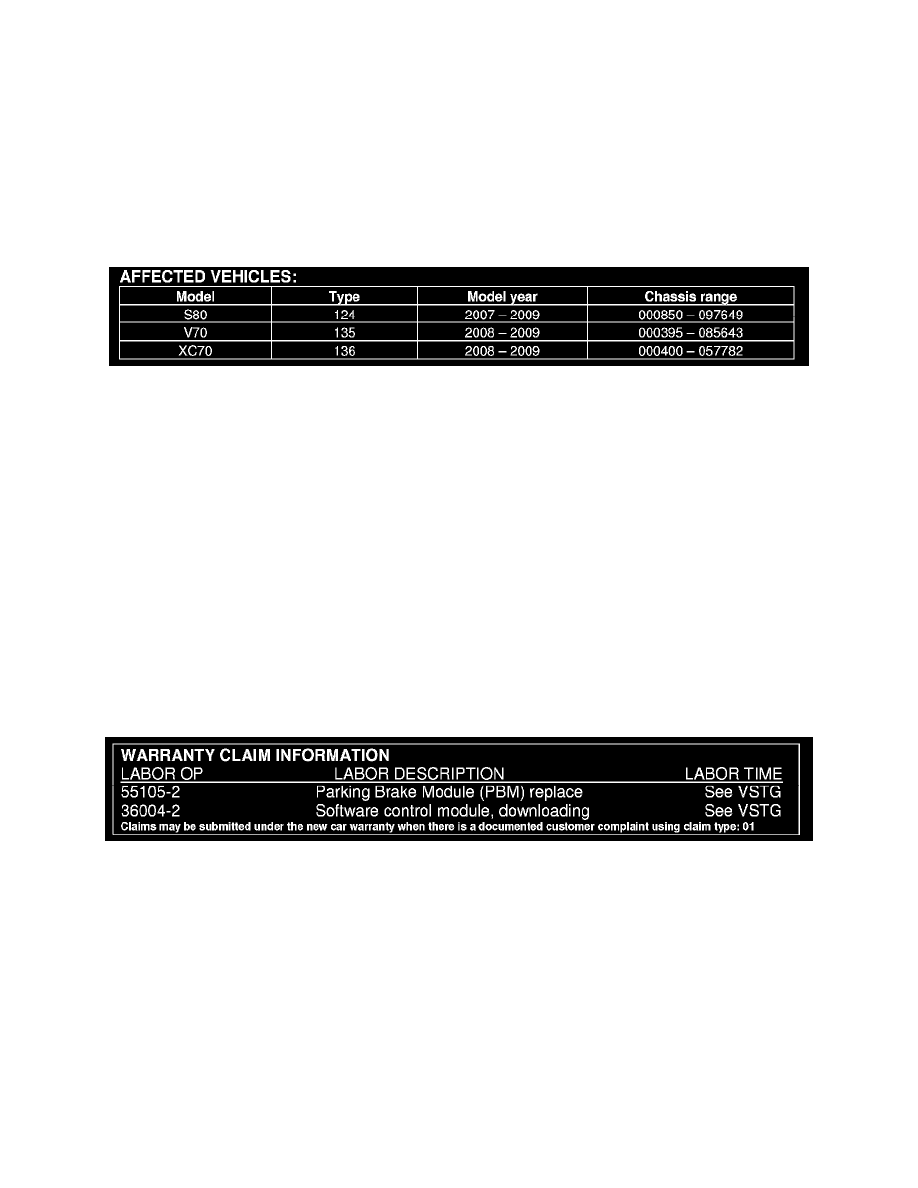 Parking Brake Control Module: Customer Interest
Brakes - Electric Parking Brake Doesn't Release or Apply
RETAILER TECHNICAL JOURNAL 18923
ELECTRICALLY OPERATED PARKING BREAK (EPB), NOT POSSIBLE TO RELEASE OR APPLY
Date: 07-27-2009
Reference: VIDA, VSTG
Note!
If using a printed copy of this Retailer Technical Journal, first check for the latest online version.
AFFECTED VEHICLES
DESCRIPTION:
When diagnosing an electrically operated parking brake that will not apply or release or a Parking Brake Module (PBM) that is not responding, attention
should be paid to which Diagnostic Trouble Codes (DTCs) are set.
SERVICE:
If this symptom exists and any of the following DTCs are set (Brake Control module (BCM)-U012800, Central Electronic Module (CEM)-U012800,
Driver Information Module (DIM)-U014000, Park Assist Module (PAM)-U042200), replace the PBM and download the PBM 
Reload according to VIDA:
INFORMATION
REPAIR
Removal, Replacement, and Installation
Brakes
Parking brake
Brake control
Parking Brake Module
WARRANTY CLAIM INFORMATION
< PREV PAGE
NEXT PAGE >