< PREV PAGE
NEXT PAGE >
XC70 AWD L6-3.2L VIN 98 B6324S (2009)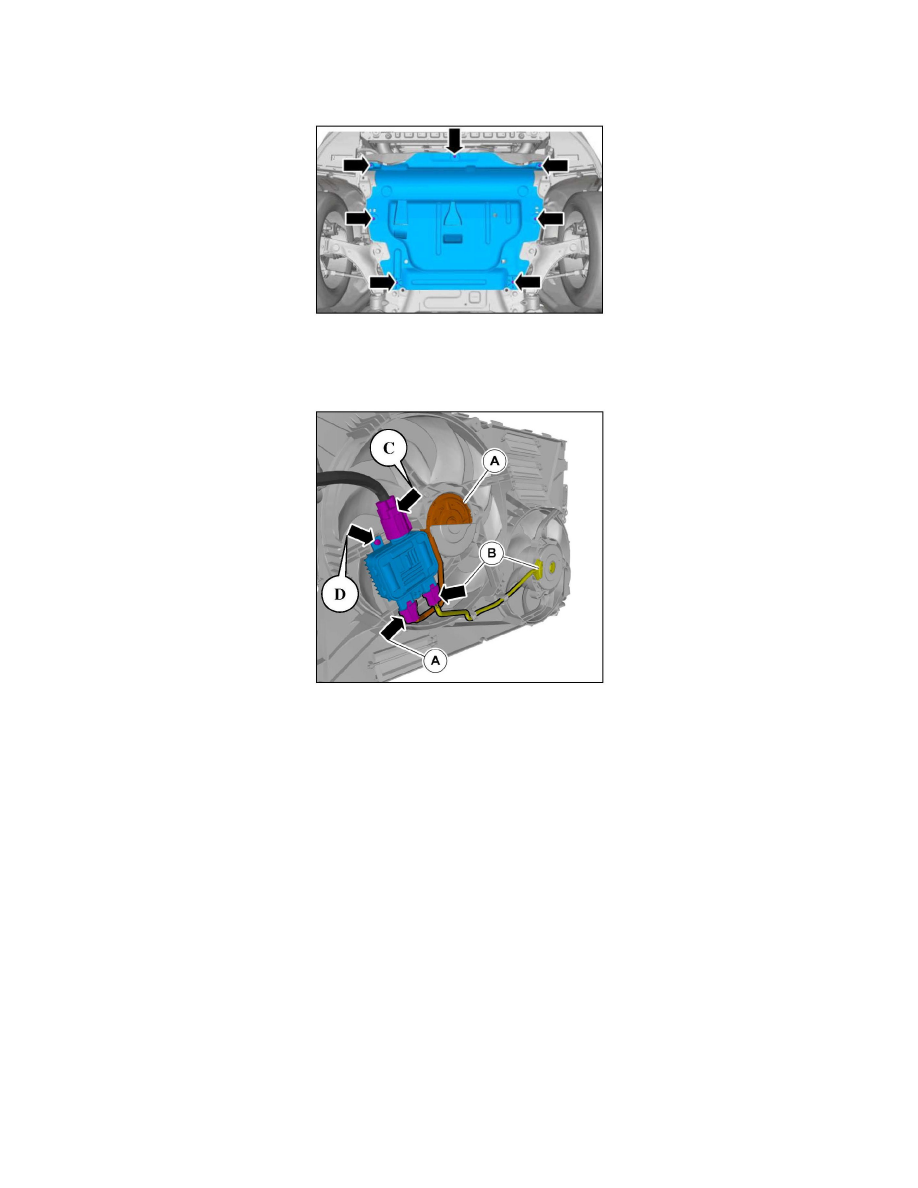 Note! Even after engine is turned off, there is a risk of the fan starting while working.
Removal
3.
Step 3 only valid for vehicles: V70, XC7O and S80 with engine B6324S.
Remove splash pan.
4. Circled notes A & B show the fan harnesses and their respective fans. Disconnect the harnesses and hang them to one side.
Disconnect the fan control module connector at circled note C and remove screw at circled note D.
Installation
5. To install, reverse the removal procedure.
< PREV PAGE
NEXT PAGE >