< PREV PAGE
NEXT PAGE >
XC70 AWD L6-3.2L VIN 98 B6324S (2009)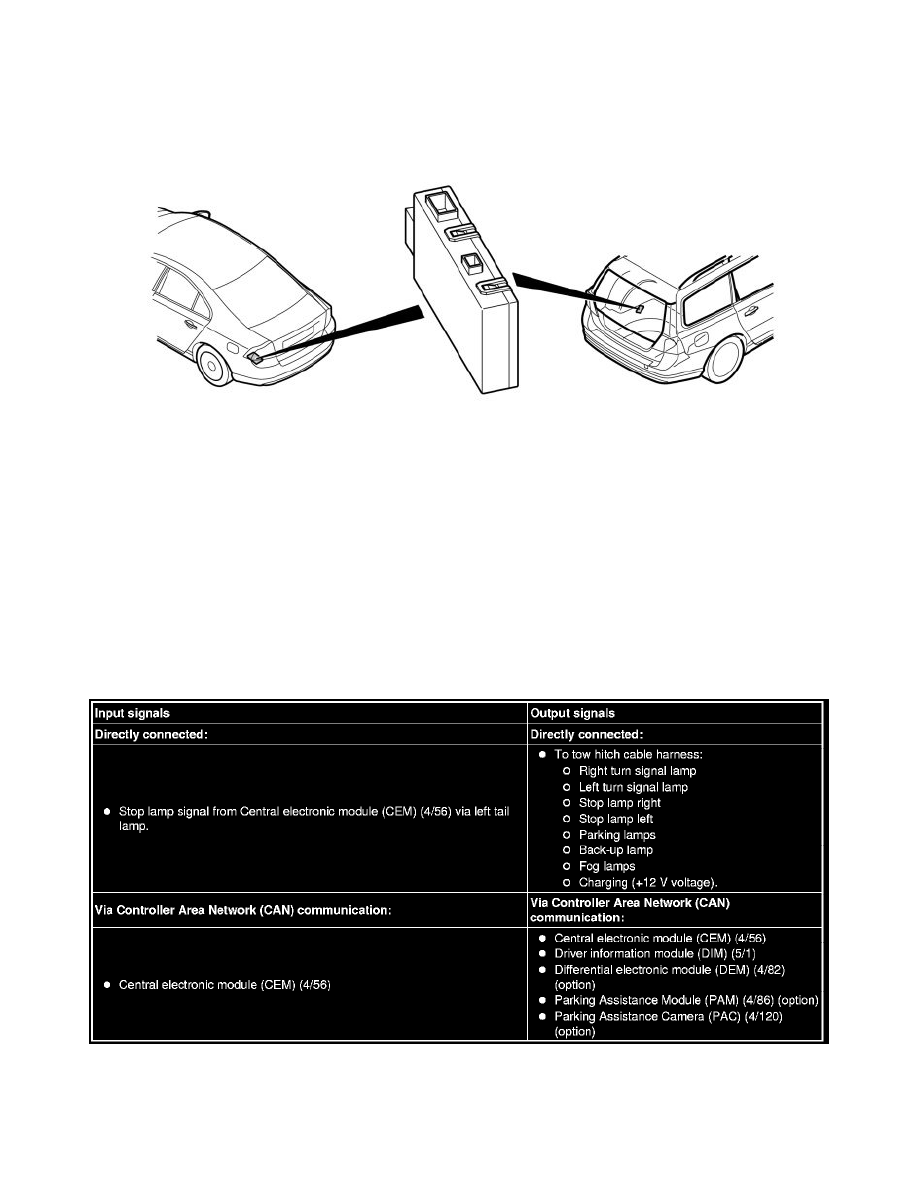 Trailer Lighting Module: Description and Operation
System Overview
System overview
Control module
The trailer module (TRM) manages the electrical connection between the vehicle and the trailer.
The control module in the S80 is located in the cargo compartment, under the left tail light, and under the cargo compartment floor by the left wheel well
in the V70/XC70/XC60.
The trailer module (TRM) communicates with directly connected components and with other control modules via the controller area network (CAN).
The control module monitors input and output signal through integrated diagnostics. A Diagnostic trouble code (DTC) is stored when the control module
detects a fault. Any Diagnostic trouble codes (DTCs) are stored in the control module memory. The information can be read off.
An easy way to check if the control module has power and is grounded, is to switch on the ignition and the turn signal lamps when the tow hitch
connector is connected to its socket. The driver information module (DIM) indicator lamp lights and the trailer turn signal lamps should flash as they do
on the vehicle. The trailer's connectors, cable harness and lights must not be damaged or defective when this check is carried out.
For further information, also see Signal specifications.
Signals
The table below summarizes the input signals to and output signals from the trailer module (TRM). The signal types are divided into directly connected
signals and CAN communication. The illustration below displays the same information with the Volvo component designations.
< PREV PAGE
NEXT PAGE >